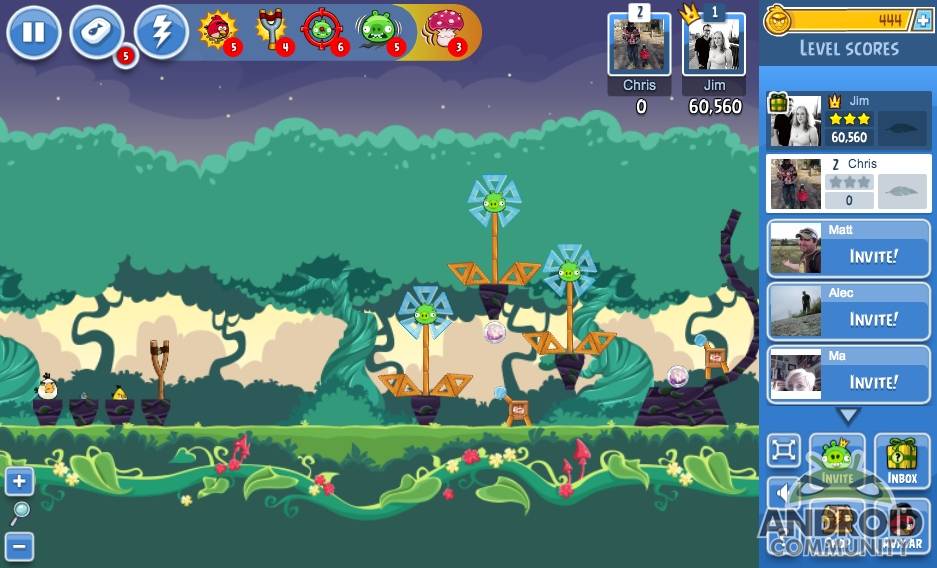 Earlier in the month we learned Rovio Mobile was planning to release Angry Birds Friends for Android. This mobile release will follow the initial availability on Facebook, which had the game sitting with about 15 million monthly active users as of the beginning of April. The good news as of today, we now know that Rovio Mobile will be releasing the Android version of Angry Birds Friends later this week.
In fact, according to a recent tweet coming from Rovio, we are expecting the game to drop on May 2nd. For those without a calendar handy, the 2nd is this coming Thursday. The release of Angry Birds Friends will bring one notable change for those used to playing on Android — instead of chasing the stars in an effort to get three stars for each level, here you will be competing against your Facebook friends.
Rovio hasn't said much in terms of pricing for the Android version, however previous speculation is calling for the game to be free. Well, free with the option to spend some money on in-app purchases anyway. Bottom line here, those with an Android device will soon be playing another Angry Birds game. Well, that is assuming you have yet to grow tired of the series.
In addition to the Android release, Rovio Mobile will be releasing Angry Birds Friends for iOS on the same day. Sure, we suspect some of the Android faithful may not be as happy to hear this, but we just think of it as a way of having even more friends to be able to play against. That said, look for Angry Birds Friends to land in the Google Play Store on Thursday.