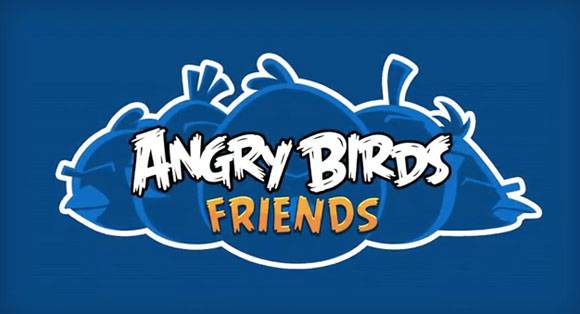 If you're like us and have been thinking there just isn't enough Angry Birds games yet, get excited because Rovio Mobile has just announced another is headed to Android. Their popular Angry Birds Friends game exclusively on Facebook is set to be the first Facebook game they've also released on Android. As if we didn't have enough versions of Angry Birds already.
Whether you're a fan of Angry Birds or not, the game is extremely popular and one of the most played and downloaded apps of all times. With multiple hit titles already on Android, why not add another right? Rovio today has confirmed their popular Facebook-only version Angry Birds Friends will soon be available on mobile devices.
Their social version of the game has nearly 60 million installs and 15 million monthly active players on Facebook, so it's safe to say this will probably be another huge hit on mobile. Today they confirmed the news, but so far we don't have any details on a release date. From mobile and Facebook games to theme parks and plush toys the public just loves Angry Birds.
Angry Birds Friends obviously incorporates all your Facebook friends, and that will likely be deeply integrated in the new mobile version. Then, instead of trying to get all 3 stars or beat your own high score, you'll be competing against all your online friends and family. We're hearing it will be free to play, have tons of challenges, and probably plenty of in-app purchases for those who'd like to spend the cash. Are you excited for another Angry Birds game on Android?
[via TechCrunch]