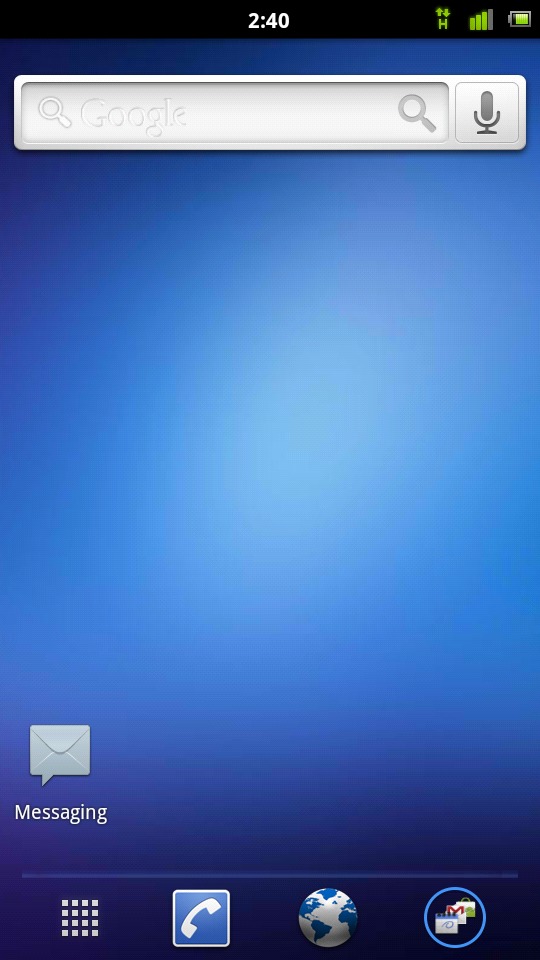 Before we get started what we have here are screenshots of Android 2.4 Ice Cream Sandwich, or at least the launcher running on a phone. This is an unofficial launcher of Android 2.4 Ice Cream Sandwich made by a few awesome developers over at XDA and we have some pictures for you and a video.
We are still looking for any details as to what all this contains but from what we are hearing and seeing this is a 3rd party launcher made from previous leaked screenshots, as well as rumors of what Android 2.4 Ice Cream Sandwich will contain. What these smart developers have done is copied the images from the leaked ICS screenshots and added some settings and options based on a few rumors and developed a pretty awesome and real looking home replacement launcher for Android based on ICS.
I've quickly installed this to my phone and so far it looks awesome, this is only currently an alpha build and they have some work to do, but so far I love it. Screen animations while scrolling needs some improvement but other than that this is quite impressive. Hitting the multi-tasking button doesn't bring up actual previously launched apps like Honeycomb, rather a populated list. That and the settings button doesn't work.
ICS 2.4 Launcher alpha hands-on
[vms 1cadbf9d61ae16dd1389]
For more details and pictures regarding this awesome launcher head to XDA forums and join in on the discussion. — Thanks @htcclay
Ice Cream Sandwich 2.4 Launcher – Download
[via XDA Forums]