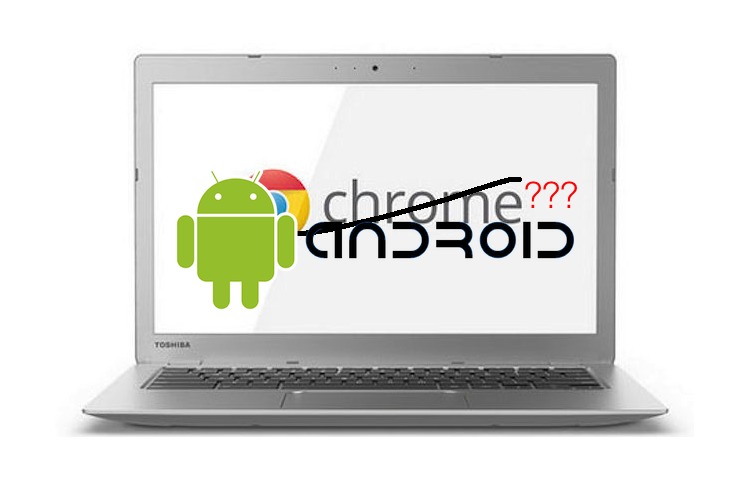 Newly assigned head of the Android, Chrome OS, and Chromecast Division in Google, Hiroshi Lockheimer, excitedly tweeted that he just bought two Chromebooks for his kids. That sounded just like any ordinary geeky dad who wants the best for his children but this is Lockheimer talking. No, we're not concerned about his shopping for Chromebooks when he could easily get free samples but the fact that he said "we are very committed to Chrome OS" got our attention.
Why, his statement tells us that Chrome OS will continue to live on contrary to what tech analysts have predicted that Google would merge Chrome OS into Android. Reports of an Android merger have been going around the past few days. Some people are saying that Google might extend Android to PCs while Chrome OS will slowly die.
The Android executive even said that "There's a ton of momentum for Chromebooks" which could mean Google isn't putting an end to production just yet. Lockheimer didn't exactly deny the story first published by Wall Street Journal but let's expect more Chromebooks to be announced and released in the market. Those people wishing for a full Android OS notebook, sorry, but there won't be any just yet.
It's a fact that Android is more successful and widely used compared to Chrome OS running on Chromebooks. The latter only holds three percent (3%) of the laptop market while Android is king in the mobile industry with more than a billion devices powered by the platform. With Google pushing Android to other devices like Android Wear on smartwatches, Android TV and Brillo for homes, and Android Auto for vehicles, we can't blame those people thinking that a merger is imminent. It seems there still won't be a lock down as Google said last year.
We get how Chrome OS makes laptops light yet ideal for schools and businesses but Android running on laptops also makes sense since other Android-based platforms are spreading like wildfire. Integration across Android platforms and devices are nothing new and we're looking forward to what Google will offer the world in the future. With or without Chrome OS, we know geekdom will have exciting times ahead.
SOURCE: Hiroshi Lockheimer