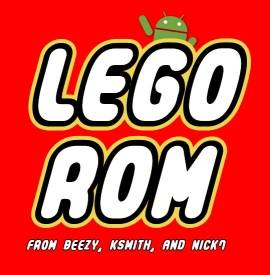 A trio of developers have created a playful custom Android ROM that's based on the world of LEGO.  Beezy, KSmith and Nick7 worked up the ROM for the Sprint Optimus S and have given the user the modular ability to choose any tweaks and theme edits they want.  And the beauty is, there's no tedious trial and error to see what features play together or not.
Users are advised to read the changelog VERY carefully, especially posts 1-6 before flashing, but the process includes placing the ROM on sdCard, booting into recovery and running nadroid backup.  Flash the LegoRom.zip and fully boot.  There are other optional downloads to flash as well including themes, build props, kernels and miscellaneous other stuff.
Sounds playful.  Well done, Boys!
[via Android Central ]