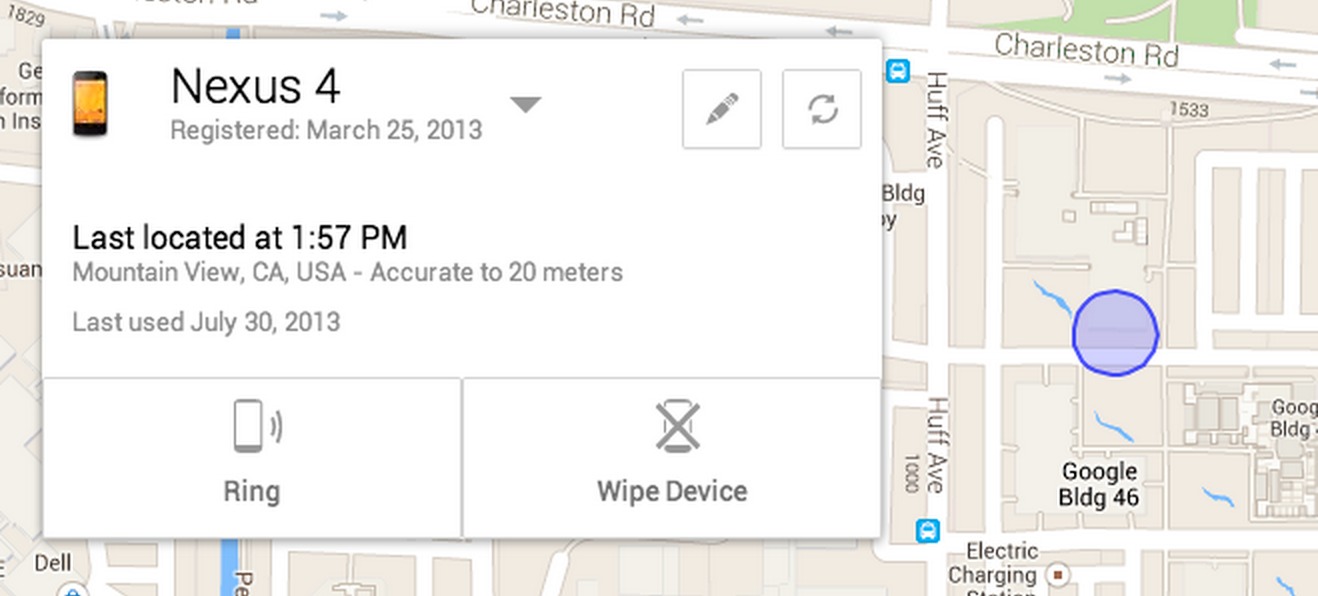 Google has announced an upcoming security feature for Android. This one will be called Android Device Manager and it is expected to arrive sometime "later this month." While there are a few aspects to the device manager setup, this is all about helping you locate and track a missing phone or tablet.
The Android Device Manager will do a few things. To begin with, it will help you locate a misplaced device. Think about how nice it would be to fire up an app and be able to see your phone is at home, or alternatively, at the restaurant you just left. And for times like this, you can remotely make the phone ring. The other aspect here is for stolen phones.
This will allow you to track a stolen phone, though we would advice some caution if you plan on confronting the thief. That being said, the Android Device Manager will also come in handy for times when your phone is not going to come back to the rightful owner. For these times you can also remotely wipe the data. Google has said the device wipes will be both quick and secure.
As mentioned earlier, this is set to arrive later in the month. Further details point towards it arriving for devices with Android 2.2 or later. There will also be an Android app available, which should come in handy for those times when you lose a device and you either have another on-hand or have a friend also carrying something with Android.
That all being said, this is far the the first remote location setup we have seen for Android. In fact, the Sony "my Xperia" remote security solution recently graduated from beta. Not to mention, there is Lookout. The Lookout app may be better known for the antivirus side, however they also offer a similar remote location service. Bottom line here, while there are quality third party solutions available, it is nice to see Google addressing this — especially considering how many Android devices are out in the wild now.
SOURCE: Official Android Blog