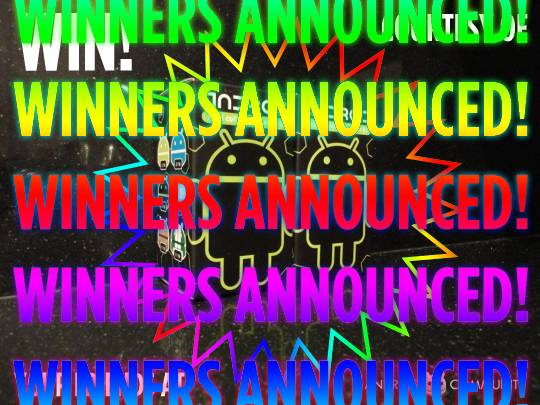 All you awesome folks who entered our very first Android Toy Giveaway can now see if you're one of the two lucky winners of the Second Series unopened boxes straight from Barcelona. This series is completely unreleased (at least in the overground market,) so this is the ONLY place you can currently grab one. People participating in this contest "proved" their fanhood of Android Community and the Android mobile OS in order to be entered, and lo and behold, we've got a couple of winners amongst us.
Before we continue, feel free to head back to the [original contest post] to see all the rules and regulations. NOW let's get down to business.
[vms a7c329e940dda99b1214]
The first winner is…
@Papaiatis! Get in contact with us via chris@androidcommunity.com as fast as you can! You've got 24 hours until your deadline is up. Next, the second winner is…
@BathTile! We love the oddity in your name. You are one of two winners of this contest – get in contact with us asap via chris@androidcommunity.com for quickness in grabbing your prize. If you do not respond in 24 hours, we're giving you prize to someone else!
Now lets have a look at some of the odder entries into this contest in the gallery below. One of the choices you had for entering the contest was to submit a photo of yourself in one way or another showing how into Android you were. Our favorite is the fellow who altered his appearance in order to closer resemble the Android logo. Heck yeah man. Maybe we'll have a costume contest in the future!
Also note that just because the contest is done doesn't mean you can't still join our Android Community Official Facebook or @Androids Twitter – for all your Android news delivered straight to your device, any way you choose!