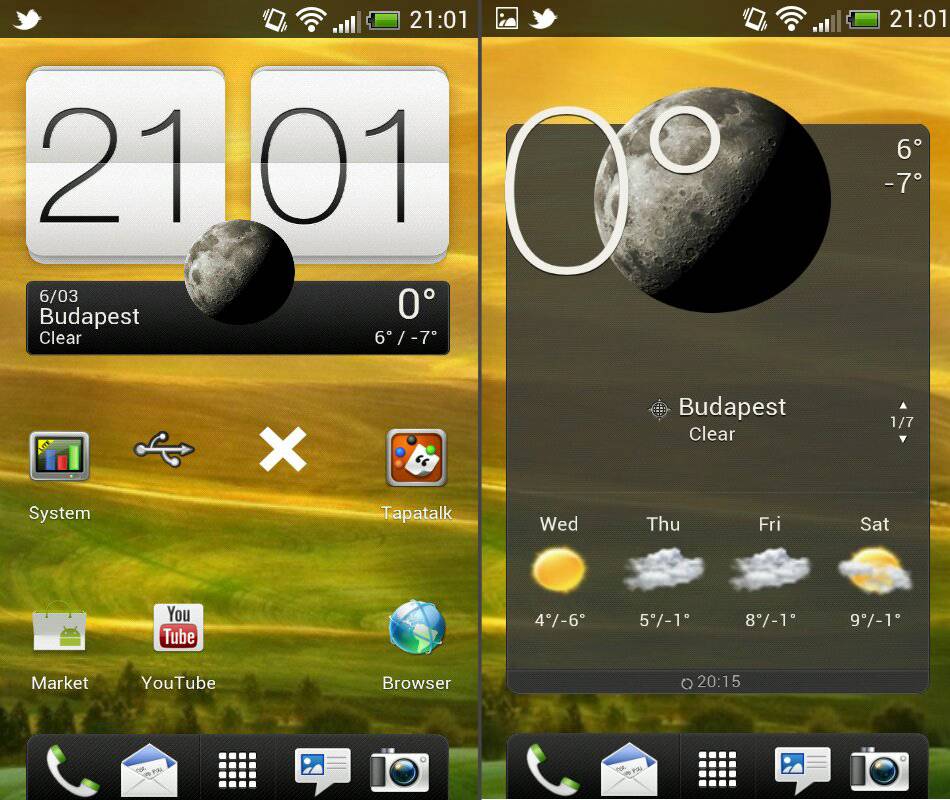 The HTC myTouch 4G Slide was at the top of its class upon its initial release, and now early adopters can take advantage of an early Alpha Android 4.0 (Ice Cream Sandwich) port thanks to XDA Developer tbalden. Named 'Futureal', this ROM ports the earlier leaked HTC One X firmware to the myTouch 4G Slide. It's all done through ClockworkMod recovery, thus requiring root access to your device.
Like any other ROM loaded through ClockworkMod, all you need to do is download the file, move it to the root of your phone's microSD card, perform a full wipe, and then install the zip from the SD card. A more elaborate tutorial of installation is available over on XDA Developers – as are warnings and tips from tbalden. He stated that it works as his 'daily driver', but there are obvious bugs associated with the ROM.
There will be updates, but they won't be quick. And do note, the camcorder doesn't function, video playback skips, and you cannot currently replace the dock icons. There are many more issues with applications not properly sized on the screen, thus anyone expecting a completely smooth ROM with little patience should probably wait for a later release. For many of the bugs, he has posted a few workarounds, so be sure to check them out prior to use if you take it for a test-drive.
[via AndroidAuthority]