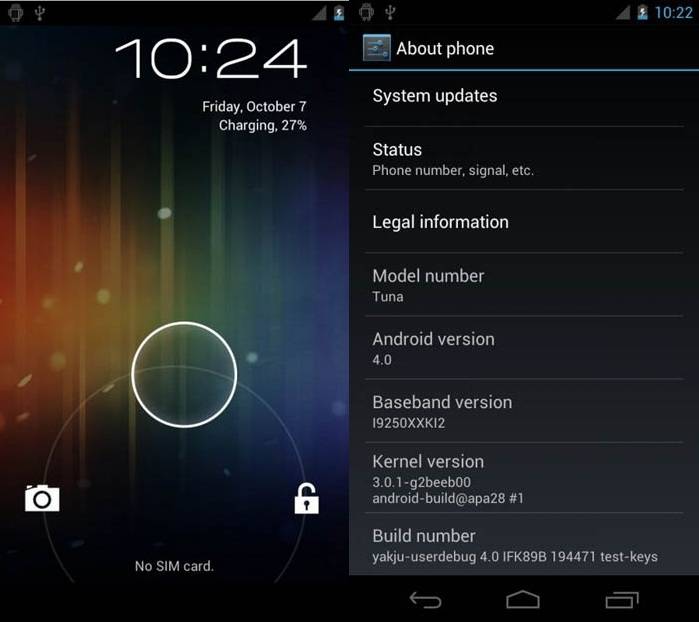 News of Android 4.0 Ice Cream Sandwich and the Nexus Prime are appearing everywhere. It seems the Ice Cream has finally started to melt and everyone wants a scoop. Earlier today a full Nexus Prime video was leaked, then the Nexus Prime and ICS launch event was canceled (possible on the 27th now), and in general the news just keeps getting better for Android fans.
While the leaked video gives us a pretty good look at what to expect with Android 4.0 ICS, now it seems a full gallery with plenty of photos is also floating around. Most of this has already been seen in the video but for those not wanting to pause and deal with a shaky video, we have actual screenshots for you to gaze at for hours while we dream for a full leaked build.
Before we post the full gallery here is the video just for fun, If you are like me you probably just can't stop watching it over and over.

If this isn't enough Ice Cream Sandwich for you don't worry, we have even more. Along with the vanilla, chocolate and whatever other flavors Google has included, we have a brand new Google+ 2.0 application, as well as Google Music 4.0. Full details and downloads for those can be found by clicking here. Get ready for an Ice Cream overload because its just getting started. I might need to work out Monday after consuming all this dairy.
Without further ado, here's the full gallery: