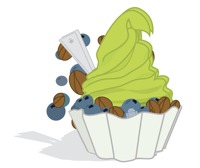 So, Android 2.2 Froyo sounds great, has features like WiFi tethering we've been bleating about for months, and is all in all one of the most convincing releases of the platform to-date… when can we get it?  Google were coy about setting precise timescales for the Android 2.2 release yesterday – though they have already pushed out the SDK – but information is gradually seeping out about when your smartphone might get a shot of frozen yoghurt.
According to the official Google IO Twitter account, Android 2.2 Froyo will arrive on the Nexus One within the "next few weeks".  As for HTC themselves, they'll apparently be "most likely" offering updates to their 2010 model year handsets, kicking off with the HTC Desire in Europe and the Droid Incredible in the US.  However, no release is expected until the second half of 2010, as they work on polishing HTC Sense for the new OS.
"If your phone was launched this year, we will most likely offer an upgrade for it to the Froyo version. This includes popular models like the Desire and Droid Incredible as well as hotly anticipated phones like the Evo 4G, MyTouch slide and upcoming models. We will announce a full list of phones and dates once we are closer to launching the upgrades. We are working closely with Google and our other partners to ensure we have the earliest access to everything we need to provide a complete and solid Sense experience on Froyo. We expect to release all updates in the second half of this year but can't be more specific yet" HTC
Bad news for T-Mobile G1 owners, however, with the apparent confirmation that the first-generation Android handset won't get an official OS 2.2 update.  However, salvation may be at hand from modder Haykuro who is working on an unofficial G1 ROM.