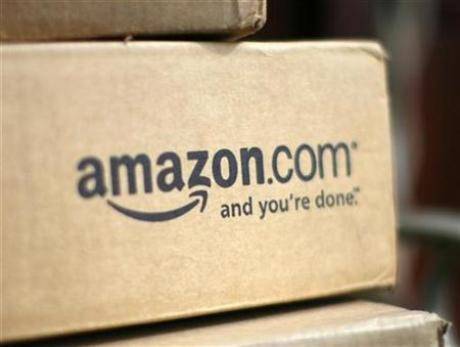 We've been seeing a fair bit on the yet-to-be announced Amazon smartphone, and it looks like another piece has arrived this morning. Details are once again coming from BGR, and in this case they are reporting the handset will launch as an AT&T exclusive. Taking that a step further and there was mention of something called "Prime Data."
The Prime Data name is said to be tentative, but the idea as a whole is expected to be "one of several key selling points for the phone." Specifics for the plan have yet to be revealed, however it is looking like this will be something along the lines of the Sponsored Data program.
Sponsored Data was announced earlier in the year, and basically allows companies to pay for the data being used by certain apps and services. Any data used by the customer that isn't covered by the program would then be counted against their monthly allowance. In the case of the Amazon Prime Data plan — it is believed that any data used in relation to a Prime service would be covered by Amazon.
Earlier, but still recent leaks surrounding the Amazon smartphone have touched on the device making heavy use of tilt gestures. We've also gotten a look at the phone. And while the exterior of the phone was hidden by a plastic case, we were able to get a look at another of the unique features — the six camera setup.
The handset was said to be sporting a regular front- and rear-facing camera. Those other four would then be sitting in each of the four corners on the front. Anyway, time will tell how all this plays out, and the last we heard was about how the handset could see an official unveil this September.
SOURCE: BGR