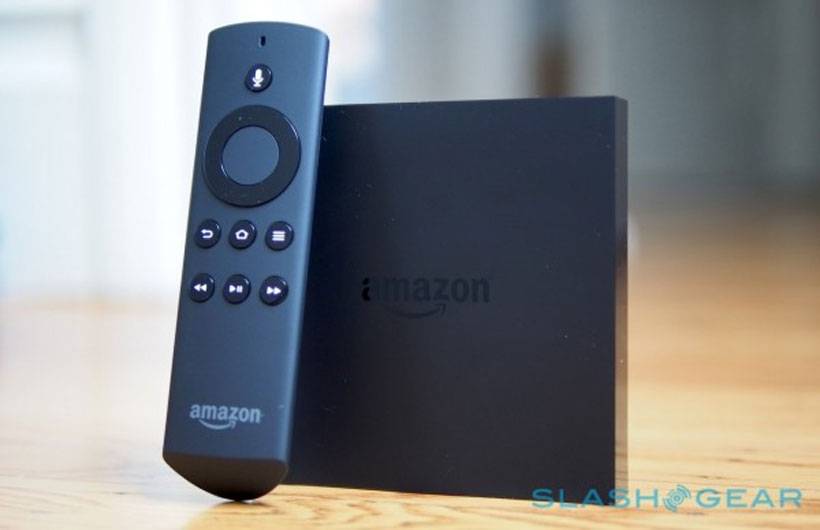 The Amazon Fire TV proved to be very popular when it launched in the US and then promptly sold out back in April. Anyone in the UK or Germany who had their eyes on the device and have been coveting their own localized version will want to pay attention. German and UK fans can now pre-order the Amazon Fire TV, and if you want one you had better pre-order.
Odds are the device will sell out in the UK and Germany just as it did in the US. In those two European countries, the Fire TV set top box will have access to Amazon streaming video content, Netflix, YouTube, and other sources. Those other sources will include some localized streaming providers that fans in the US don't get.
Local content will be provided from Demand 5, Curzon Home Cinema, and Sky News in the UK. Other than some localized content, the set top box is the same hardware fans in the US can get. That means the set top box includes a Bluetooth remote with integrated microphone and an optional gaming controller is available.
Video output up to 1080p is supported with special buffering tech inside the box to get video that Amazon thinks you will like ready to watch when the video you are watching is done. If you need any other reason to pre-order, Prime members in the UK can get the set top box for £49 if you pre-order by September 8. The normal price for the Fire TV is £79.
SOURCE: Slashgear