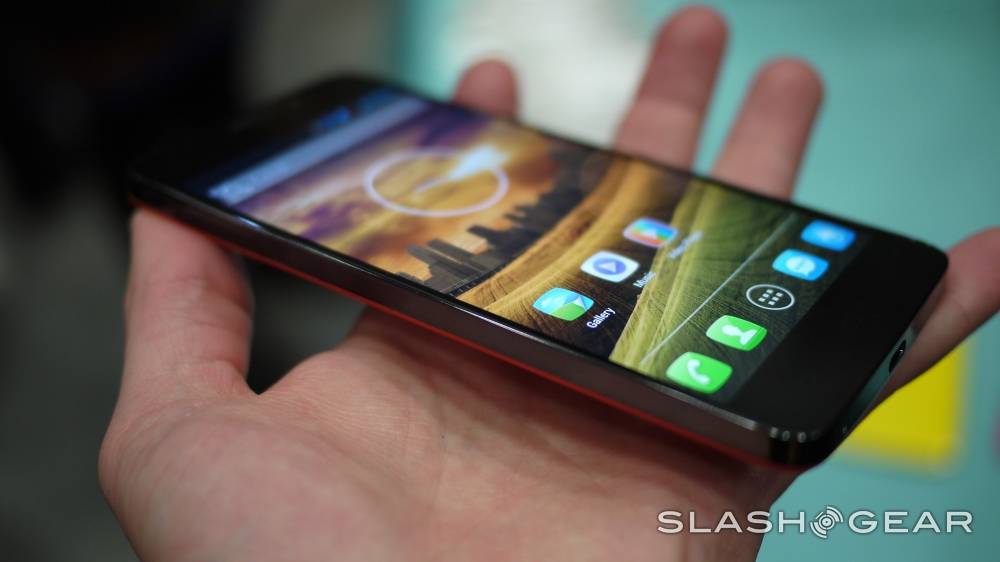 We mentioned the Alcatel One Touch Idol X announcement earlier and in addition to that, we also have some hands-on images to share. The One Touch Idol X is the handset with the edge-to-edge 5-inch 1080p display and Jelly Bean. There is also a variety of colors, quad-core processor and 13 megapixel rear-facing camera.
The processor will clock in at 1.2GHz and users can also expect to find 16GB of internal storage with a microSD card slot for anything additional, 1GB of RAM, a 2.1 megapixel front-facing camera and LTE connectivity. One note on the rear-facing camera though, that will vary by market which means some may only see an 8 megapixel.
The handset is comfortable to hold and the touchscreen seems to be fairly responsive. Bottom line here, the One Touch Idol X seems to be a nice step up for Alcatel. On that note, we have yet to see anything regarding a price. And well, we all know how that can be a make or break point when it comes to a new device.
Aside from not revealing a price, Alcatel hasn't said much in terms of release plans. So far we have heard that it will be available this year, but nothing in terms of markets and/or carriers. This is one we will likely keep an eye out for though. In the meantime, make sure to check out the images in the post above and the gallery below.