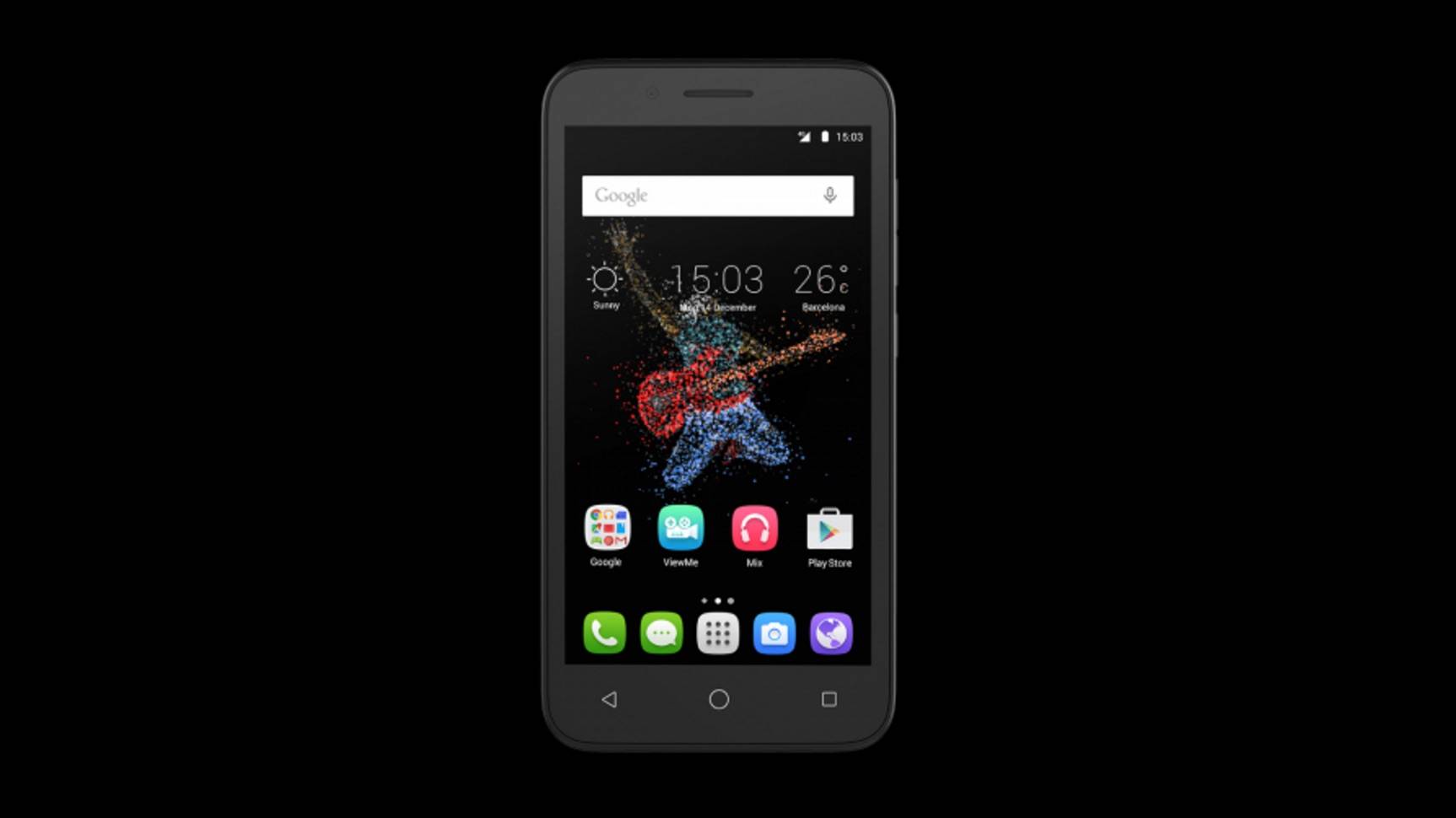 It may not be the flagship device that Alcatel announced at the Mobile World Congress last month, but if what you need is a rugged, water-resistant device, then their One Touch Go Play may just be the smartphone you're looking for. The new device is now available at the OEMs online store and the IP67 certified mid-tier smartphone can be yours for just $199.99, and it comes with a ruggedized case to boot.
Probably the selling point of the Go Play is that it is IP67 certified, so that means it is "protected from total dust ingress" and that it can be protected from immersion in water that is between 15 centimeters and 1 meter in depth. So this is no wilting flower when you take it on long bike rides or walks along the beach. You can even use its 8MP main camera to take photos and video when you're diving underwater. It even comes with HRD, Panorama, and time lapse options to fuel creative multi-media taking.
The 5-inch touchscreen display that is actually protected by DragonTrail Glass. It sounds like a fairy tale fantasy element, but it's an actual thing that makes this device all the more prepared for the rugged outdoors. It is powered by a 1.2GHz quad-core Snapdragon 410 processor. With its 2GB RAM and 16GB internal storage, it's not much compared to the newer smartphones in the market though. But the IP67 certification is a boon. It also has a pre-installed View Me app which lets you record your on screen activities while playing games or demo-ing an app or whatever it is you want to record.
The Alcatel One Touch Go Play device is available for $199.99 at their online store. It comes with one free ruggedized case, and you can choose from blue, red, green, or black colors.
SOURCE: Alcatel