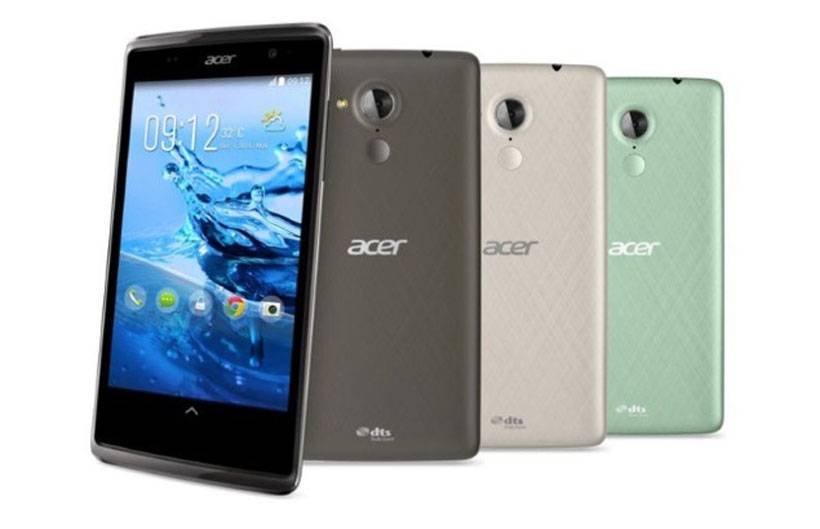 Acer has been busy at IFA 2014 in Berlin with new product announcements; it rolled out two new tablets yesterday with the Iconia Tab 10 and the Iconia One 8. Today, Acer has rolled out a new smartphone that aims to entertain people while they are on the go called the Acer Liquid Z500. Acer says that the new smartphone is aimed at entertaining people with "today's fast-paced lifestyle."
The phone has "CD-quality" lossless audio. It's very hard to get excited about CD-quality audio these days and that statement screams budget phone. The mobile phone does have advanced HD front speakers supporting DTS Studio Sound format. Acer also spent time focusing on the camera of the phone to give it the ability to capture quality images.
The camera has 8MP resolution with auto-focus and a F2.0 aperture to give high quality photos in low light situations. Acer Bright magic technology helps brighten photos taken in low light conditions by enhancing brightness of images without adding noise to the photo. Acer fits the Z500 with a 5-inch HD IPS screen offering a 900:1 contrast ratio.
A thickness of 8.65mm makes the Z500 a thin device and it has a textile design on the back of the phone for style. Three colors are available including titanium black, sandy silver, and aquamarine green. There are no plans to bring the Liquid Z500 stateside at this time; it will land in EMEA on September 15 for 149 Euro.
SOURCE: Acer