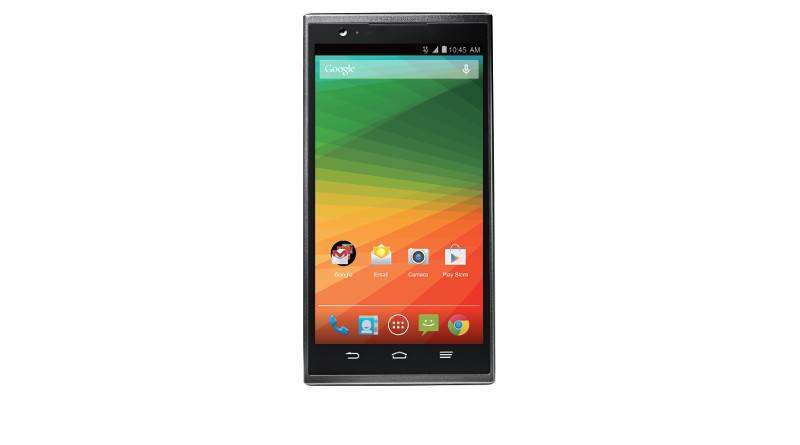 ZTE has outed yet another one of its budget-friendly Android smartphones, but this time it's partnering with T-Mobile for an exclusive deal. The ZMAX Phablet is big in name and big in size, but it shouldn't be surprising that the smartphone will come up short when it comes to internals.
The ZTE ZMAX boasts of a large 5.7-inch screen, almost the same size as the Galaxy Note 3, for example. Unfortunately, it is only capable of displaying a maximum of 1280×720 pixels, which is just about enough for HD videos. The device is powered by a 1.2 GHz quad-core CPU, thankfully a Snapdragon 400. The RAM size isn't mentioned but it's safe to presume it'd be 1 GB at least. Internal storage is capped at 16 GB. There is a microSD card slot, but it is only capable of holding up to 32 GB more.
There are some notable details about the ZMAX. The battery is a large 3400 mAh one, which promises an average of 2 days on a single charge. It is LTE-capable so Internet won't be a problem. While the front camera is only 1.6 megapixels, the back sports a somewhat acceptable 8 megapixel shooter. It runs an almost vanilla version of Android 4.4, so OEM bloatware won't be a concern. Carrier bloat, however, might be. And lastly, the smartphone is designed with a smooth curved back, straight corners, and a semi-matte black finish that won't make it look cheap.
The ZTE ZMAX phablet will be available from T-Mobile starting September 24. With a two-year contract and $0 down, it will cost $10.50 a month. Those who don't want a T-Mobile branded device might want to wait for the MetroPCS version coming later this year. No price tag on that one yet.
SOURCE: ZTE