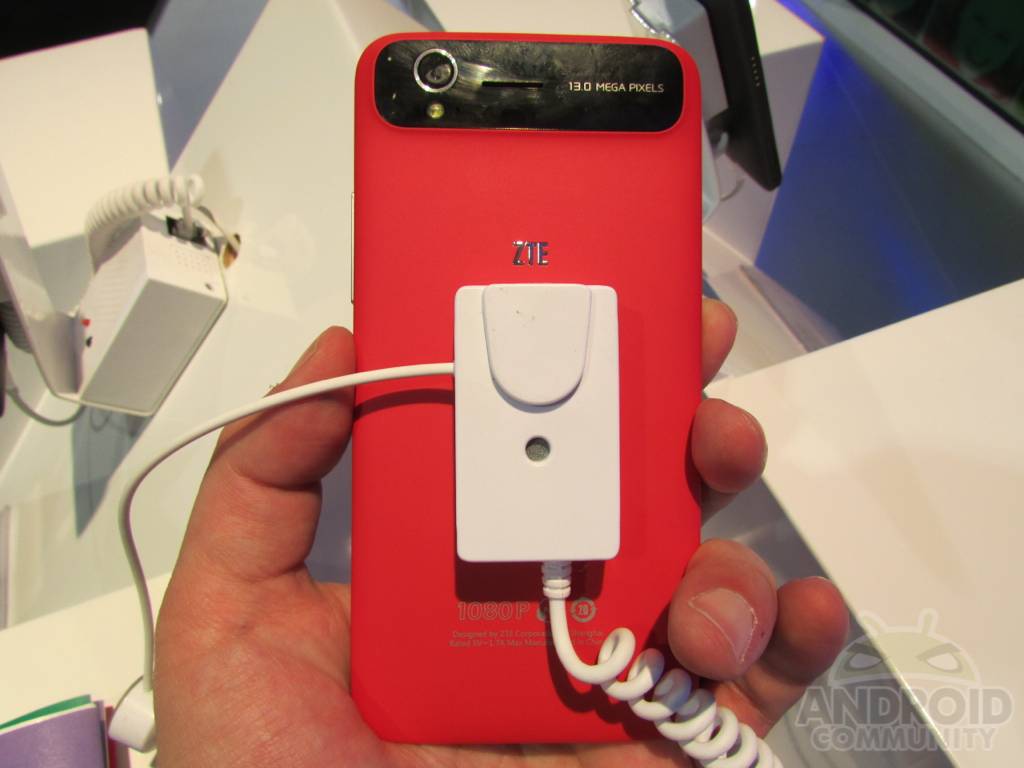 ZTE has been sharing the details slowly about what they had in store here for CES 2013, and today we ran down to their booth to get a quick hands-on with their new and impressive 5-inch phablet. The device is called the ZTE Grand S as well as a Grand S LTE and the name certainly lives up to the expectations. Check out this Jelly Bean powerhouse smartphone below.
ZTE decided to take on the likes of the HTC DROID DNA, while also aiming for the phablet market of the Galaxy Note II. The ZTE Grand S has some impressive specs under the hood, but they've been claiming it's the "thinnest 1080p" device around — and it is. The specs come in rather impressive, and they added a 13 megapixel camera around back, while managing to keep the device to just 6.9mm thin.
The full specs chime in with a 5-inch 1920 x 1080p full HD display (as expected) and Qualcomm's popular Snapdragon S4 Pro 1.7 GHz quad-core processor. You'll also enjoy 2GB of RAM, and a massive 13 megapixel camera around back. They've managed to keep the design rather sleek given the camera, but it still features that unpopular hump around the top back.
Then the last spec that we were hoping would receive a little upgrade before launch but didn't is the battery. ZTE decided to keep the smartphone rather thin and as a result the batter size suffers slightly. Still, it beats the mediocre at best DROID DNA by a few hundred. The ZTE Grand S has a 2,500 mAh battery under the hood that should keep the quad-core powered long enough for most users, but certainly doesn't compete with the Note II's 3,100 mAh battery, or the Huawei Ascend D2's 3,000 battery.
ZTE did manage to keep the device thin, lightweight, yet still remain durable. The awesome red polycarbonate shell on back felt rather nice in the hand, and wasn't too slippery either which is a concern for larger device. They'll also be offering up an LTE model for select regions. Be sure and stay tuned to our CES 2013 portal for any and all news.