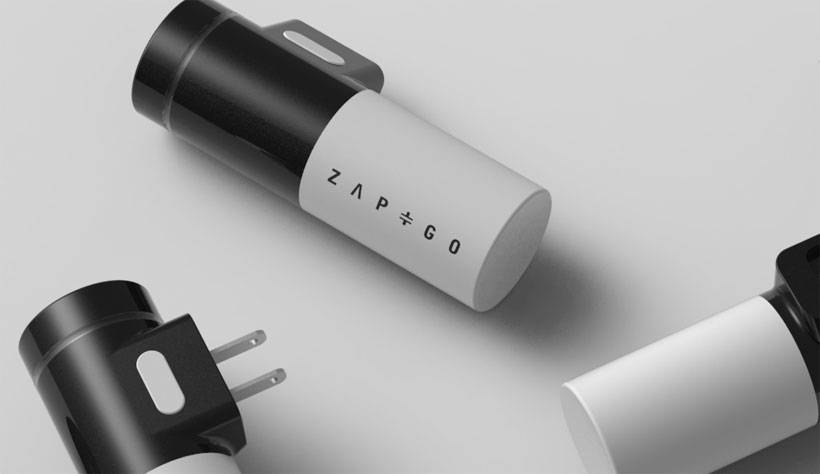 Scientists have been working with Graphene as a way to improve batteries and other devices, but there aren't many products using graphene on the market just yet. The world's first graphene supercapactor charger for keeping your smartphone and other devices powered on the go has surfaced. The product is called the Zap&Go and its big draw is how fast it can be charged and ready to go.
Zap&Go needs only five minutes to charge itself completely and it can then be used to charge your smartphone or tablet on the go when you need it. The charger's power capacity is 1500mAh, which is enough to charge an iPhone 5 to 100% from completely empty.
The device is available with international power plugs for use around the world. Charge&Go will make a sound when it is fully charged. The graphene supercapacitor is on Indiegogo seeking funds to come to market. The project was looking to raise $30,000 and has raised over $70,000 so far with 32 days to go.
A pledge of $99 will get you a Zap&Go charger with delivery estimated for October 2015. You can also plunk down $149 and get a pair of the supercapacitors. 1500mAh of juice is enough power to charge your Galaxy S5 to 75% capacity from empty.
SOURCE: Indiegogo