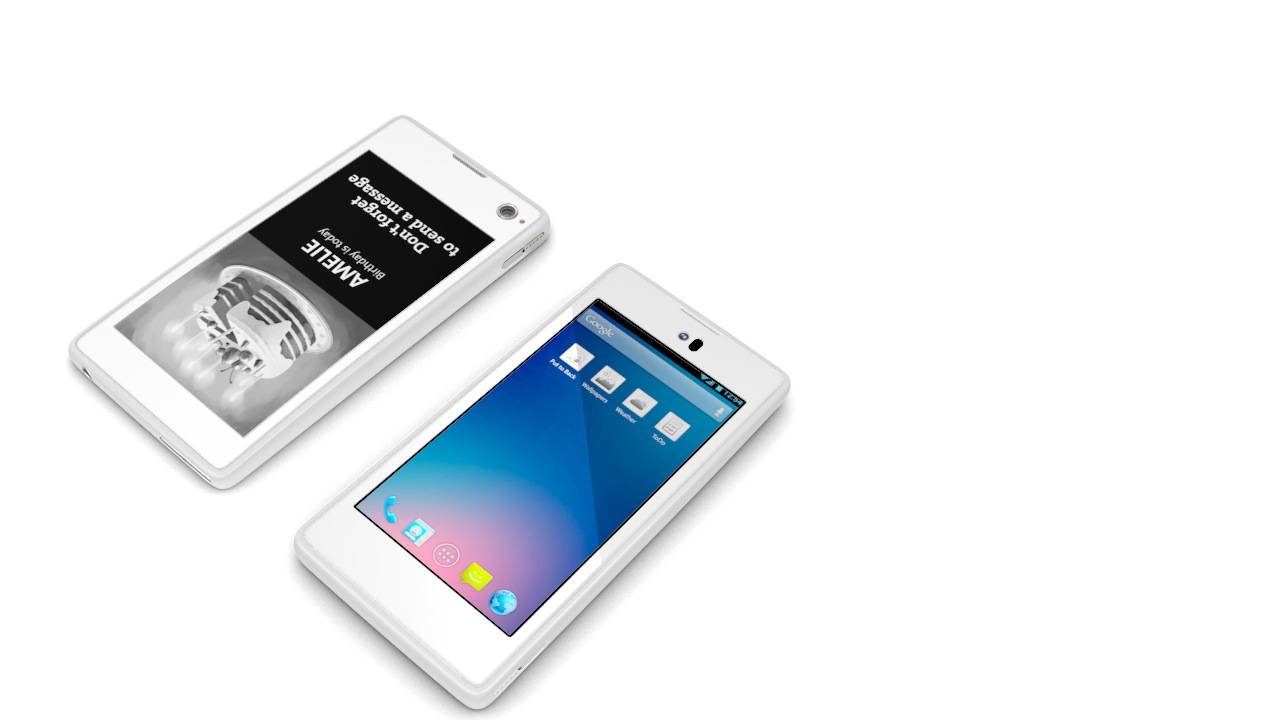 A short while back we saw an announcement for the popSLATE case, which some here may not have seen given it is an iPhone 5 case. In short, the popSLATE is a case that adds an e-ink display on the back. At the time it sounded like a unique idea and we only hoped to see something similar for Android. And well, while not exactly the same, the YotaPhone will offer a regular display on the front and an e-ink display on the back.
The nice part here, the YotaPhone will be doing it without the case, just a front and rear-facing display. As far as having a need for dual-displays, the e-ink on the backside will be good for notifications and even reading. After all, having a regular LCD display on and active has been shown to be a battery drain as compared to e-ink. Both the LCD and e-ink displays are 4.3 inches with the front LCD being HD at 1280×720.
Other goodies include 3G and LTE connectivity along with Wi-Fi, Wi-Fi Direct, Bluetooth and NFC. The YotaPhobe will be powered by a dual-core 1.5GHz Qualcomm Snadragon MSM8960 processor with 2GB of RAM and running Android 4.2 Jelly Bean. The handset will have either 32GB or 64GB of storage along with a 2100 mAh battery, HD quality front-facing camera and a 12 megapixel rear-facing camera.
The catch is availability and pricing. At this time, the YotaPhone will be available for sale "worldwide" in the second half of 2013. The pricing remains a mystery. Finally, a proper unveiling will occur during Mobile World Congress which takes place in Barcelona on February 25-28, 2013.
[via YotaPhone]