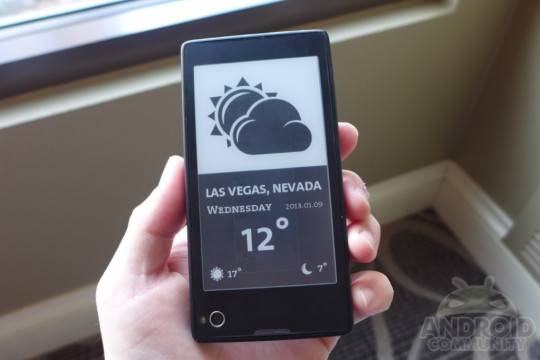 It is almost a year since Russian company Yota announced this strange, unique smartphone, which has seemingly disappeared from the map. Now it seems that the company is finally ready and is marking November as the month it will launch the YotaPhone.
No one can be blamed for giving the Russian-made YotaPhone a mere passing glance, as it looks no different from other smartphones. However, flip it over and you'll discover what makes the device quite intriguing. The device features a 4.3-inch e-ink display on the rear which could be used not only for reading but also to display weather and other information persistently without draining the battery. You can read up on our hands-on impressions here to see why we found the device deserving of a second look.
It seems that Yota has had trouble finding support in its homeland, considering the novelty of the device as well as fierce competition from other bigger players. Nevertheless, it seems that the YotaPhone is kicking into full gear and will be out before the year ends. It was rumored that the company will be supplying 70,000 units to Euroset, Russia's largest mobile phone retailer, but other retailers are taking a more cautionary stance and will start with smaller batches.
The YotaPhone is expected to hit retail stores in November although no exact date has been given yet. Yota is aiming for a price tag of 20,000 rubles, roughly $612, but retailers estimate a price range of 22,000 to 25,000 rubles, around $673 to $765, quite a high price even for such a unique device.
VIA: hi-tech.mail.ru