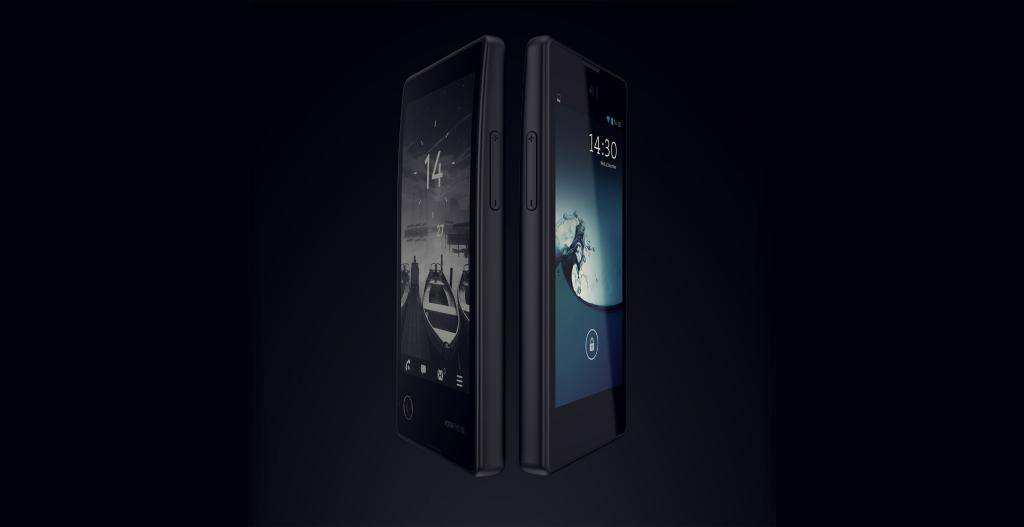 Russian company Yota Devices is proud to announce the availability of one of the first, if not one of the most unique, smartphones to come out of Russia. The dual display YotaPhone will debut first in Russia and parts of Europe and the Middle East before going to the world next year.
In an unusual reversal of conventions, the YotaPhone is hardly notable from the inside. A 1.7 GHz dual-core processor drives the device together with 2 GB of RAM. It has 32 GB of internal storage, support for GSM and LTE networks, a 13 megapixel autofocus rear camera, and a 1 megapixel front-facing camera. The real treat, however, comes from the outside. On both sides, even.
On the front is an acceptable 4.3-inch 720p screen with a 1280×720 screen resolution. Nothing to write home about, definitely. But once you flip the phone over, you are greeted with a 4.3-inch 360×640 e-paper display. This is the very same technology that makes e-readers easy on the eyes and easy on the battery. Aside from the obvious reading applications, this backside screen can serve multiple functions, such as a semi-permanent area that will display images or information such as maps and weather. Even while the display is always on, the very small power draw doesn't make it a burden on batteries. Here's a video of the launch event, which is going on live as the moment of writing.
The YotaPhone will be facing off with current giants in the Russian market such as Apple and Samsung and it will try to compete not only in this innovation but also in price. In Russia, where the iPhone 5c sells for $870, the YotaPhone will be priced at $600. European markets, particularly Austria, France, Germany, and Spain, will be able to buy it for $680, while those in the United Arab Emirates will have a lower $600 price tag. The company plans to introduce the device in 20 other countries next year.