So there is new information coming out of the China-Russia Expo over at Harbin in China about the third generation YotaPhone. This smartphone will apparently be built and shipped later this year, almost four years after the YotaPhone 2 was released. The company – Baoli Yota – is a joint venture between Baoli and Coolpad, and they announced that "Yota3" is now a reality.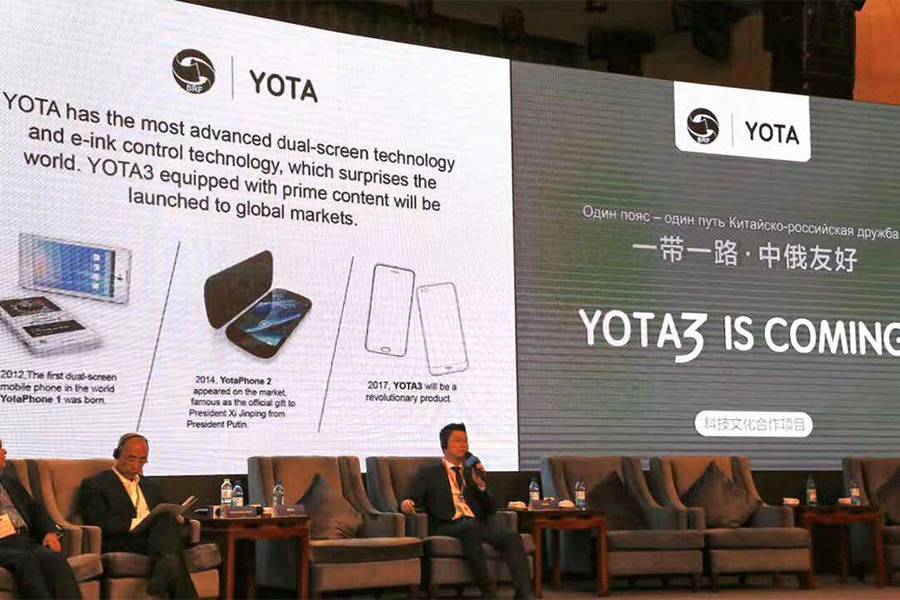 The Yota3 was announced at Harbin to be a midrange phone with the most obvious highlight feature the dual screens that made Yota popular – a 5.5-inch FullHD AMOLED screen up front and a 5.2-inch HD (720p) E-Ink display at the back. It will purportedly be powered by a Snapdragon 625 chipset, with the price pegged at USD$350 for the model with 64GB internal storage, and USD$450 for the 128GB variant.
The Yota3 might also feature a 12MP/13MP camera combo, 4GB RAM, a 3,200mAh battery and a USB-C port. Everything will run under Android Nougat. There's nothing in the way of information about other features from the announcement, but this gives us an idea of a pretty normal midrange phone, albeit with the proprietary dual screen design.
Pundits are iffy about the SD625 chipset, mainly because it might be a tad bit outdated by the tame September (the announced ship date) rolls in. Remembering the earlier versions, the original YotaPhone and the YotaPhone 2 managed to launch with flagship chipsets. It seems that this is not the strategy here now.
VIA: Liliputing