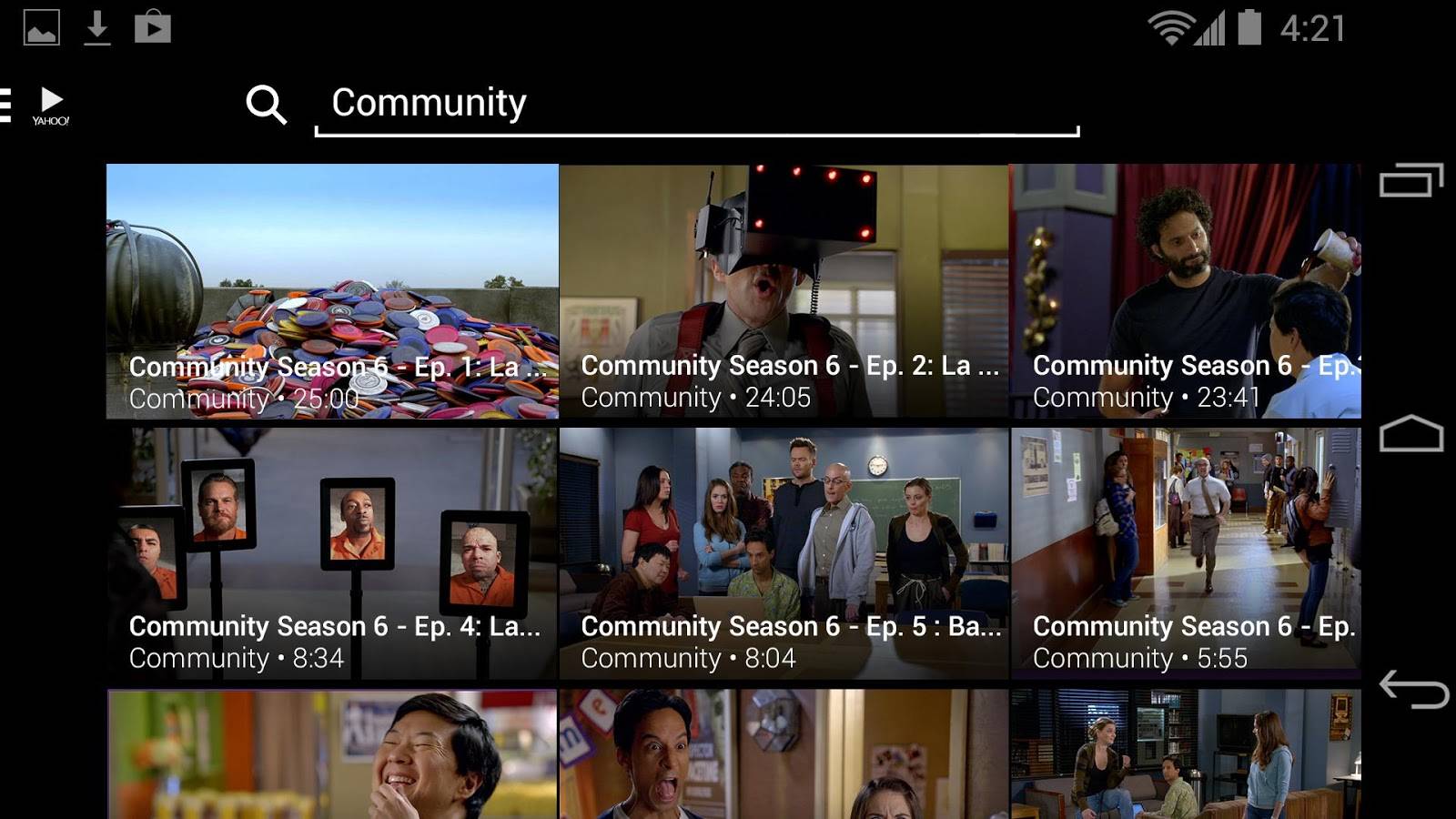 If you're a fan of the cult favorite but dismally rated comedy show Community, then you were gratified to know that despite NBC's cancellation last year, Yahoo was kind enough to pick it up and renew it for a 6th season. And if you're watching it on your mobile device courtesy of the app Yahoo Screen, then now you will be able to appreciate it even more when you cast it on to a larger screen through Chromecast.
Yes, you can now mirror your Yahoo Screen on to your TV through the dongle. At least, that is the idea. However, apparently not everything is smooth sailing as it doesn't work with all the content yet on the app, just a handful of shows like Community and their new original drama, Sin City Saints (if you like basketball and Las Vegas, then this is the show for you). Another bug in the Chromecast support is that as soon as your mobile device sleeps, the episode you're currently watching restarts. So that means you have to "kill" the app once you start watching or else you'll be Groundhog Day-ing every episode.
But despite those bugs (Yahoo promised they are fixing it), the video quality when you cast it is pretty great. It's also fairly easy to use and includes second screen controls to help you manage what you're watching easily.
If you don't have Yahoo Screen yet, you can download it for free from the Google Play Store. Hopefully, the other content there, like Saturday Night Live archive episodes, highlights from Comedy Central shows, concerts, etc, will also be Chromecast-ready.
VIA: Engadget