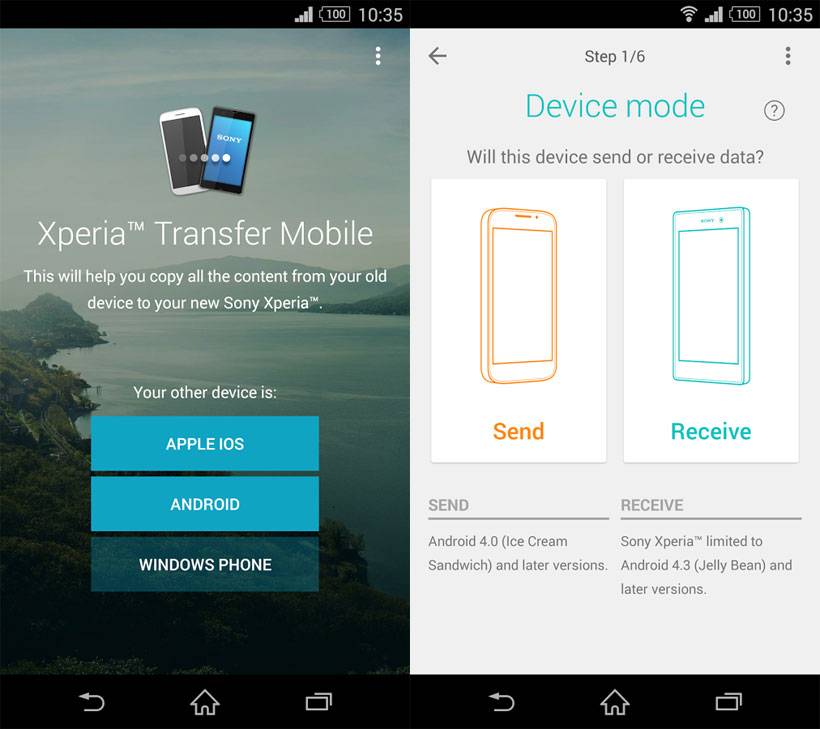 Sony wants to make it easy for fans of Xperia smartphones to transfer their data from other devices running Android or iOS to a new Sony device. To facilitate the easy transfer, Sony has updated its Xperia Transfer Mobile app to get your data from your old phone to the new phone quickly.
The app was updated this month and the update brought with it some very important changes. The most important of those changes is that data transfer is up to 20x faster from Android devices and up to 2x faster from iOS devices when using the Xperia Transfer Cable.
The updated app now supports iOS 8 transfers when using a cable; WiFi isn't supported for Apple's latest OS. The user interface of the app was also reworked to make it easier to use. Sony's app is 11MB in size and has up to 500,000 installs. The Android app requires Android 4.0 or higher.
Sony Xperia Mobile Transfer is able to transfer just about any data you have stored on your old iPhone. It can transfer your contacts, calendar, texts, MMS, bookmarks, notes, photos, music, video, documents, and apps form an iPhone. Check out the video to learn more about the app.
SOURCE: Google Play