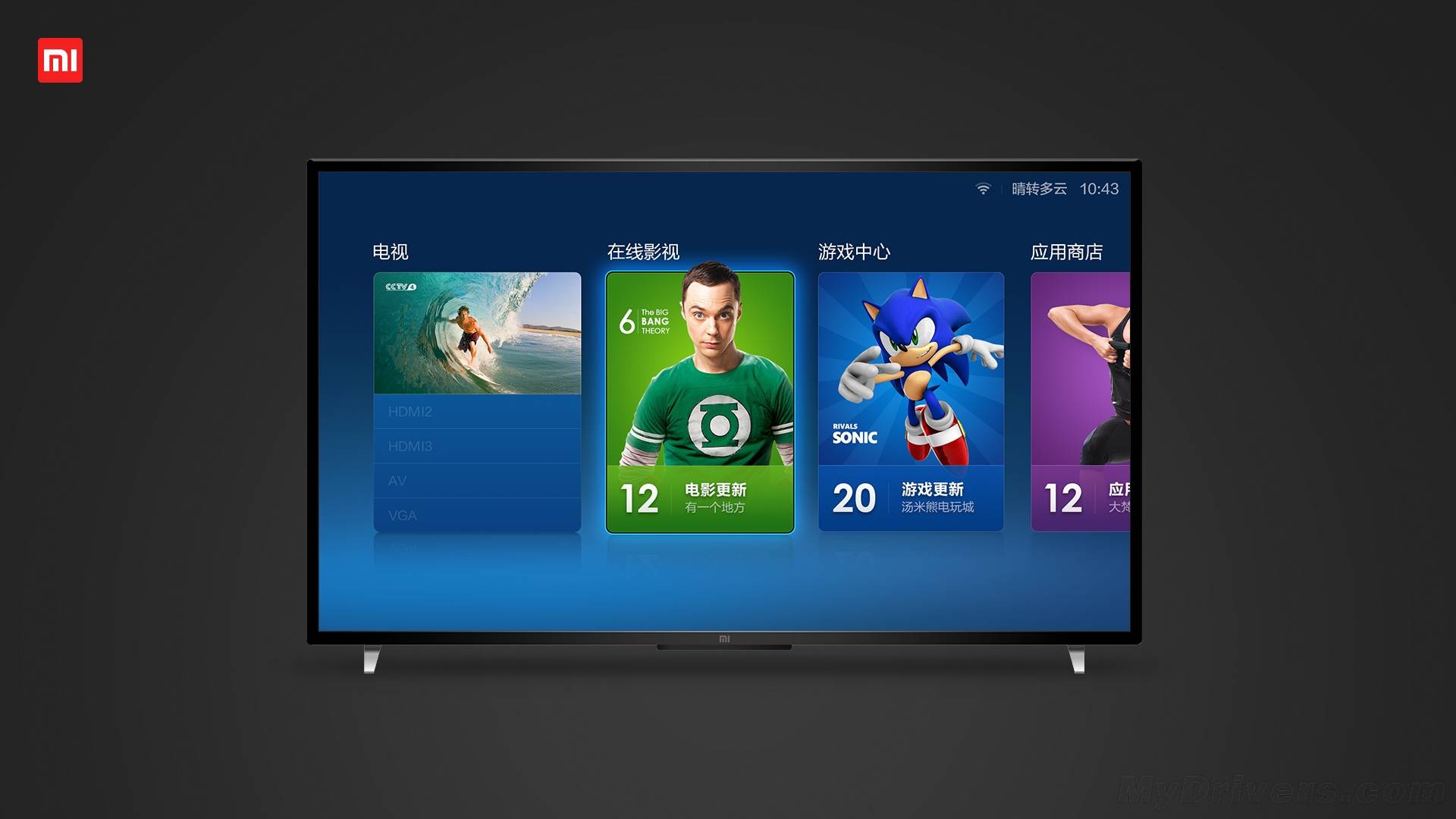 Smart TVs may have not taken the market by storm just yet, but we're envisioning a future where we all do our browsing, viewing, and gaming at home on just one screen, and it's not your trusty old simple LCD TV. Xiaomi has just announced their latest Smart TV, the 40-inch Mi TV 2 in China.
The 40-inch full HD LED panel is actually from Sharp and the entire system runs on the Android OS. It has a 5000:1 contrast ratio, is powered by Cortex-A9 quad-core 1.45GHz CPU , has a 1.5GB RAM and 8GB of flash storage. It can basically play almost any kind of video file as it has H.265 10-bit hardware decoding. This means you can watch it in H.265, H.264, MPEG4, REAL, M, FLV, MOV, AVI, MKV, TS and MP4. If you're more into gaming, it also has a lot more to offer too, posing itself as not just an entertainment center, but a gaming hub as well.
In terms of its physical specs, it is just 14.5 millimeters front-to-back at its thinnest. You can just pretty much stand it up on a desk and mount it on a wall, whichever is better for your use and view. It also comes with various colors for its rear casing, so it can also be part of your room's design.
The Mi TV 2 40-inch variety will be selling for around $320 in China. Although Xiaomi are selling its smartphone line up in few countries, you might need to wait a little longer for the Mi TV 2.
SOURCE: Miui