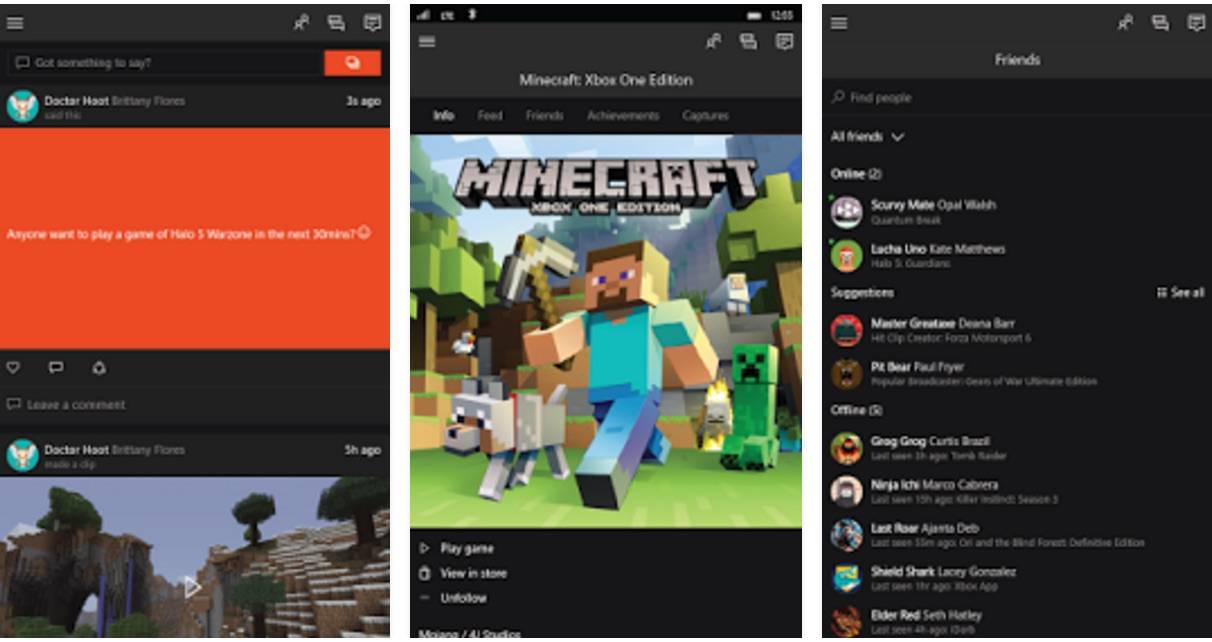 What was once known a Xbox One SmartGlass will from now on just be known as the Xbox app for Android. Aside from the name change, the app itself has undergone a visual overhaul and now looks more like the Windows 10 app, which is understandable of course although a bit weird to see on an Android device. If you're highly involved with your Xbox games and community, then this app is necessary for you and so you will welcome all the changes that Microsoft will bring.
Some of the changes in the app includes the home screen now being your activity feed. This is where you will be able to see the screenshots and game clips that your friends or contacts have shared. Trending content will show you what's the most popular titles now on Xbox Live. Game hubs have also been added to the app so you can see new titles and a new media control/ connect to Xbox Interface.
If you want to have more friends on this sort of social network for Xbox fans, you can find who else in your Facebook contacts is on the app. You can also find out which of your phone contacts are using the Android Xbox app. If you want to share your real name with your contacts, you will also now be able to do it with the updated app.
You can now update your Xbox app through the Google Play Store. If you don't have it yet but you're big on Xbox, go and download it now since it's free.