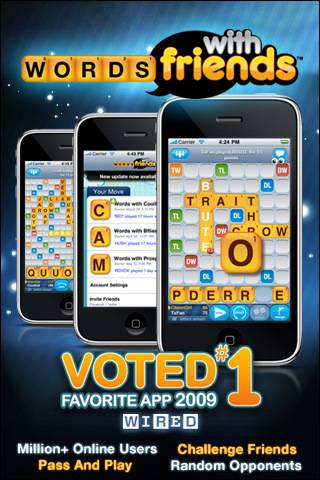 Words with Friends is the insanely popular multiplayer Scrabble-like game for the iOS platform. Chances are if you know anyone with an iOS device, this isn't the first time you have heard of the game. Word from the development team is that a group of developers has been made responsible of porting the game to Android.
When asked about their plans for an Android port, a representative of New Toy Inc. stated:
"We've since hired a team to develop an Android version. They're actively at work on it at the moment and are getting close to being done, so not too much longer!"
Exciting news for all you Words With Friends fans. Hopefully, when it's released (or a update after), we will have cross-platform multiplayer making the user base extremely massive.
[Via Phandroid]