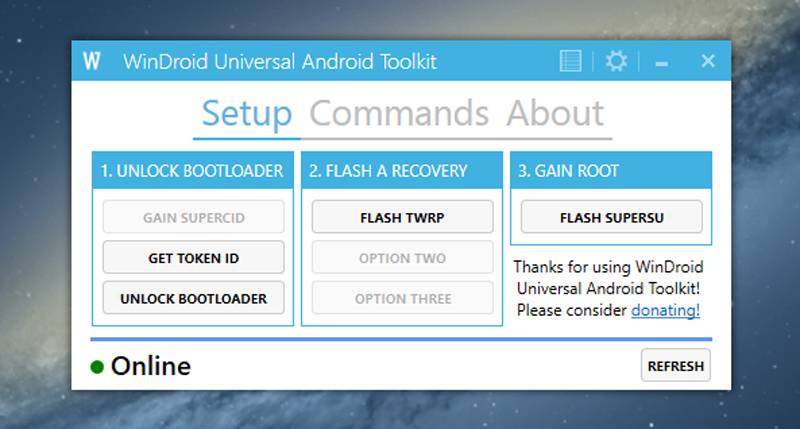 If you haven't heard of the WinDroid Universal Android Toolkit, then as an Android user who loves to tweak devices, you are seriously missing out. The logic behind the toolkit is to bring a lot of the ADB and Fastboot commands and processes that you go through when tweaking your device under one tool, one interface. The toolkit has largely been successful over the years it has been in service, and we're getting an updated version with more devices supported.
You read that right, this toolkit can actually start you on the path of tweaking your device – if your device is supported. There is a support list below with over 130 devices listed, so there's a good chance this may work on your device. Processes include unlocking bootloaders, flashing a custom recovery, and gaining permanent root access.
These are all gateway processes to getting you to the point where you can flash mods and custom ROMs. From the toolkit you are also able to sideload ZIP files, push files to the device via ADB, install apps, and other such processes.
If you are interested, better check the support list first. Then check out the source link below to get the files you need to install this on your computer. Enjoy!
SUPPORTED DEVICES: List
SOURCE: XDA