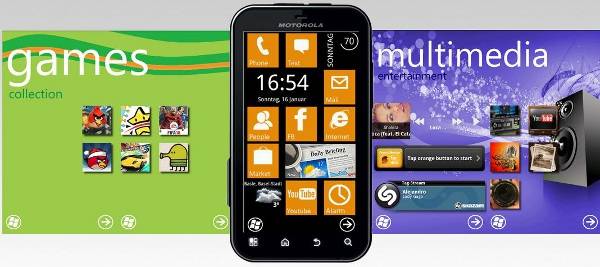 Windows Phone 7 themes for Android have been around for quite some time. However, these custom themes are not only lacking featuring and in need of development, they require the user to get rid of their customizable, side-scorlling Android home screens. Motorola Defy 7, a new universal device theme, has been released to solve this problem bringing in full Android with a Windows 7 look and feel.
The theme uses LauncherPro or ADWLauncher EX as a base instead of replacing your own launcher with a raw project. Below you'll find a video of the theme in action as well as step-by-step instructions to install the theme.
[youtube]4YXoVK0LgB0[/youtube]
One of the most stand-out features of this theme is the unique way the developer organized apps and widgets within the WP7 interface. The entire UI is essentially built in layers which makes it feel like Android all while having the visual features of Windows Phone 7.
Instructions: Developer step-by-step instructions
[Via PocketNow, Thanks Twice!]