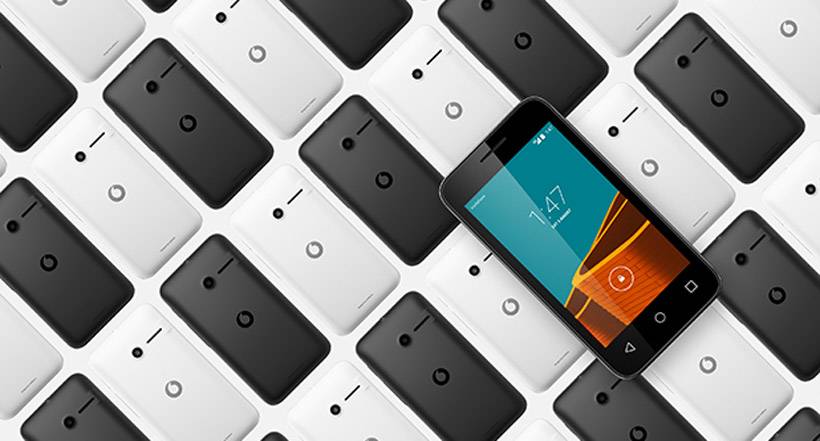 Vodafone has announced that it has three new devices under its own brand for shoppers on a budget to check out. All three of the new smartphones fall under the Smart brand. The first of the devices is called the Smart first 6 and it aims directly at first time smartphone buyers. It has a 1GHz processor and has 4GB of internal storage.
It runs Android 4.4 KitKat and features a 4-inch display. The rear camera is a 2MP unit and the phone supports Bluetooth 4.0, WiFi, and 3D connectivity. The Smart prime 6 is the next device and it runs Android 5.0. It has a 1.2GHz quad-core processor and 1GB of RAM.
The phone is designed with premium materials and thin profile. It has 8GB of internal storage that can be expanded to 64GB via microSD cards. The smartphone has an 8MP rear camera and can record 1080p video. The front camera is a 2MP unit and the smartphone has a 5-inch 720p resolution screen.
The last device is the Smart Tab prime 6, this is a tablet with a 9.6-inch screen and 1280 x 800 resolution. It uses a 1.3GHz quad core processor and runs Android 5.0. Internal storage is 16GB and supports 4G and WiFi. Pricing and availability on all three smart devices is unannounced at this time.
SOURCE: Vodafone