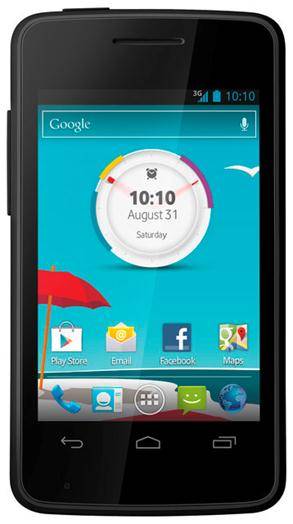 Ahh, the UK. Home of quiet cottages, friendly people, lovely tea, and super good deals on smartphones. Now it seems, they have a new one to whisper about, and it comes in the form of the £50 Smart Mini, from Vodafone, set to be released later today. It's as cheap and budget friendly as they come, and surely nothing impressive, but lets take a look.
Inside the Vodafone Smart Mini you'll find Android's (Jelly Bean) UI, working through a 1GHz single-core MediaTek CPU cruising on 512MB of RAM, with 4GB of internal storage an external microSD slot. For the non-visually impaired, you'll also be glad to know that it packs a 3.5-inch HVGA (320×480) display, and is fitted with a rear mounted 2 mega-pixel camera.
At 50 UK Pounds, it sits at a decent deal for what is decent performance. It would be interesting to test it out, and to see what it's capable of day to day, as most phones of this type of quality are usually thrown in the kitchen drawer, but perhaps that is the best argument for this kind of phone; it can be dropped, prodded, and poked all without any real concern to its owner. The best part of all is that it's 50 Pounds, untied to a contract, and pay as you go.
Certainly it's no high tech device, and there in lies the appeal. Whether or not it will be a big seller for Vodafone is an even more critical question, but with such a basic operating system on such a basic phone, you can bet that they'll sell like tickets for the Big Ben Double Decker bus tours.
SOURCE: MarketWatch