Garmin is no stranger to fitness wearables, having produced activity trackers before. But now, they are introducing a brand new one called vivosmart HR and it is their first product that has a built-in GPS so it can give you a more accurate standalone location, among many other things. The new fitness band will also serve as your virtual pacer, a remote controller for your action-cam, and it can also serve as a basic smartwatch.
Fitness bands usually rely on the GPS information from the smartphones paired to them. But the vivosmart HR+ will be able to function properly even if you leave your phone behind when you do your workout. You will still be able to get a map review of your proposed running route from the Garmin Connect app. However, this also means that your battery consumption will also be affected. You will now be only be able to use the wearable for 8 hours as compared to the 5 days of use when you turn off the built-in GPS.
As for the activity-tracking aspect of the vivosmart HR+, you can use it as a virtual pacer, switching between walking and running mode, and it has the ability to Auto Pause and Auto Lap so your recording is more accurate. The Move IQ system from Garmin can also differentiate the various activities it can track like biking, swimming, elliptical training, etc. You can also use this wearable to control a VIRB action camera, but it would also be nice if other action cams would be able to join the party.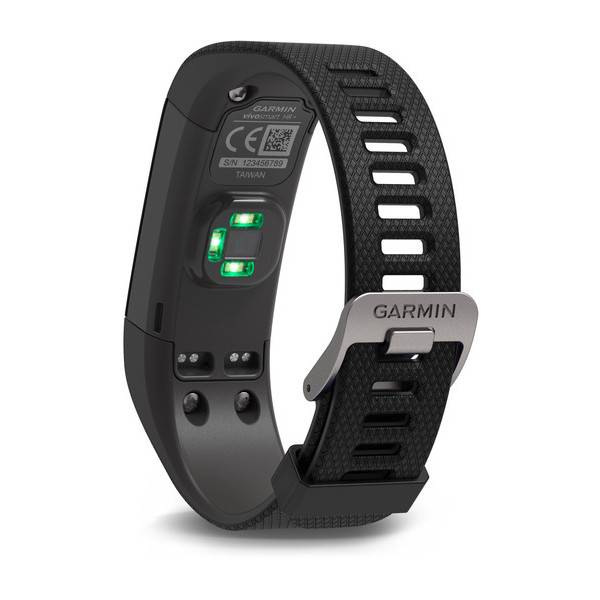 The vivosmart HR+ can also function as a smartwatch and an extension of your paired smartphone, as it receives notifications for calls, texts, emails, social networks, calendar reminders, etc. It is available in three different colors, black, blue and violet and is priced at $219.99.
SOURCE: Garmin
VIA: SlashGear