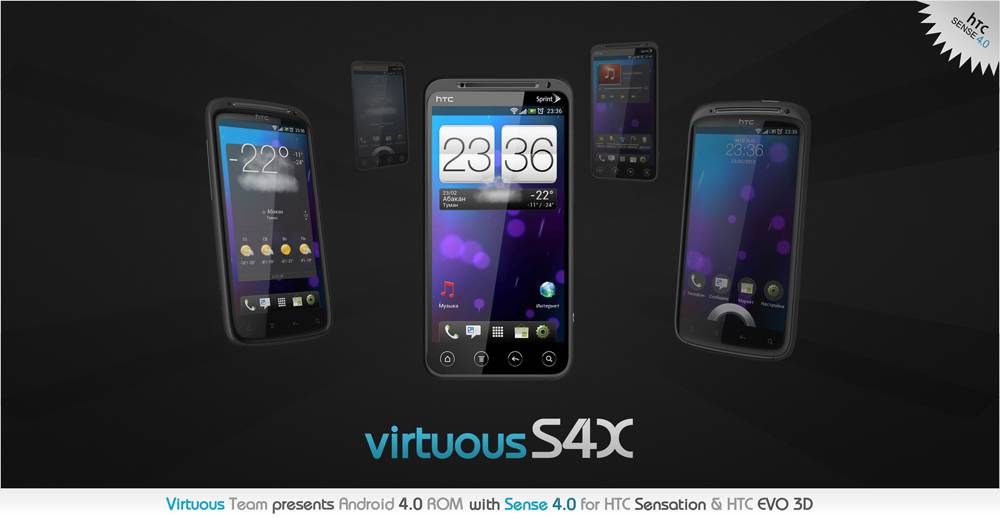 Whatever else they might be, custom ROM developers are speedy. Barely three weeks after the first official ROM for the Endeavor (now officially revealed as the HTC One X) leaked, an industrious group of devs have released a series of ROMs based on the leaked code. The Virtuous S4X series of ROMs isn't the first family of custom ROMs to bring Ice Cream Sandwich to HTC's devices, but it is the first to bring the ubiquitous Sense along for the ride in its fourth incarnation.
At present only the GSM version of the HTC EVO 3D and the HTC Sensation are supported, and the ROMs themselves are in beta form and their first release at that – don't expect daily driver performance. Work from the developers includes resizing and recalibrating ROMs to work on qHD (960×540) screens, smaller both physically virtually tan the HTC One X's 720p panel. In the best tradition of custom ROMs, they've also made a few speedy tweaks and removed bloatware that isn't strictly necessary.
HTC has committed to bringing Ice Cream Sandwich (and probably Sense 4.0) to both the EVO 3D and the Sensation, but it might be months before the updates materialize. If you can't wait, download the files, reboot into a custom recovery and get crackin'. Both will require a full wipe (even from a stock ROM) so make sure and back up your data with Nandroid. It'll still be a few weeks at the very least before the HTC One X is released, so it'll be a while before the developers can upgrade their source files.
[device id=60]
[device id=146]
[via XDA]