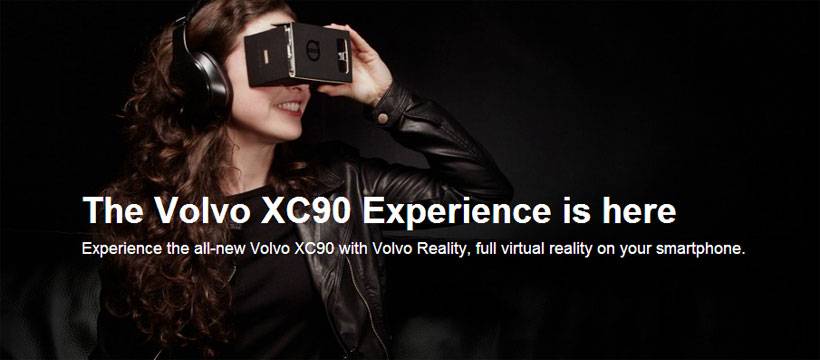 Volvo has announced a very cool way to take a virtual test drive of its latest car the XC90. Volvo has a new app that Android users can download that brings a full virtual reality experience to the smartphone. The app will land on November 18 for iPhone users and is available now for Android.
With the app installed, Android fans will be able to take a mountain drive in the XC90 using their smartphone and the Google Cardboard headset. Users who download the app and don't have a Google Cardboard headset will still be able to enjoy the app.
Only they will enjoy it with less cardboard geekiness. The app launched for Android users on November 13 and requires Android 3.0 or higher. It weighs in at 86MB in size and has only had 1-5 installs according to Google Play.
Check out the video to see what you can expect from the app before you download and install. If you decide you want to buy the XC90 car, Volvo will give you a free trip to Scandinavia to pick it up with overseas delivery.
SOURCE: Volvo Cars