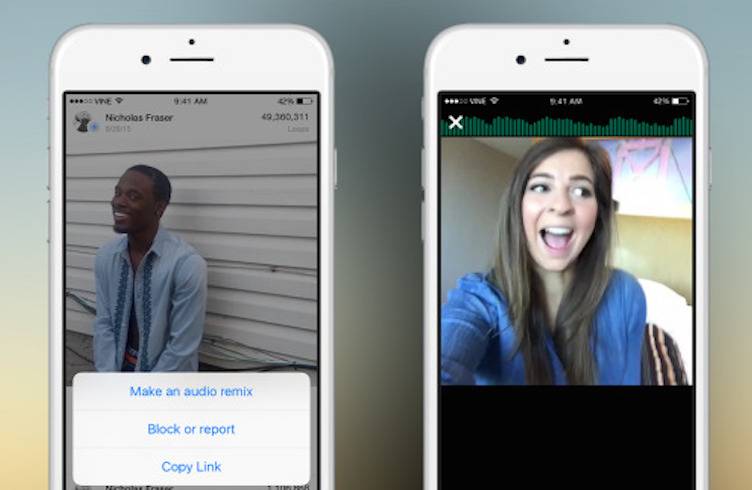 Aside from YouTube, Facebook, and Instagram, there's another social media video sharing site that is popular among this mobile generation. If you're not familiar with Vine, then you're missing out on a lot of "cool" things. Well, I know not everyone will agree but what makes Vine a great site are the remakes, remixes, and collaborations by the people within the community.
The Vine app has just been updated with new features that will allow everyone to make their own videos easily. With the updated app, you can now get in on the trend and make your own remixes and hope they will go viral. Who knows, you'd be the next Internet star.
Feel free to enjoy and see what the Vine ecosystem is all about. Check out other video remakes and collaborations first to see how everyone has the ability to reinterpret the work of others. You are free to add audio from a collection or your own to make your videos more unique, fun, and entertaining.
The updated app brings an easier and more impressive audio collaboration for avid Vine users. Make more videos with sound on Vine with a single click of a button. It's very easy: just tap the three dots (…) you see under a Vine, select "Make an audio remix". You will then be directed to a Vine camera and you'll see the audio in the progress bar. You can either import your video or record a new one.
To check other Vines that use the same song or audio, you can discover them right on the app. And since remixes and remakes can easily be created, there is a tendency for the original source to be forgotten. With the app update, Vine will show the original source to give credits to the creators.
SOURCE: Vine Blog