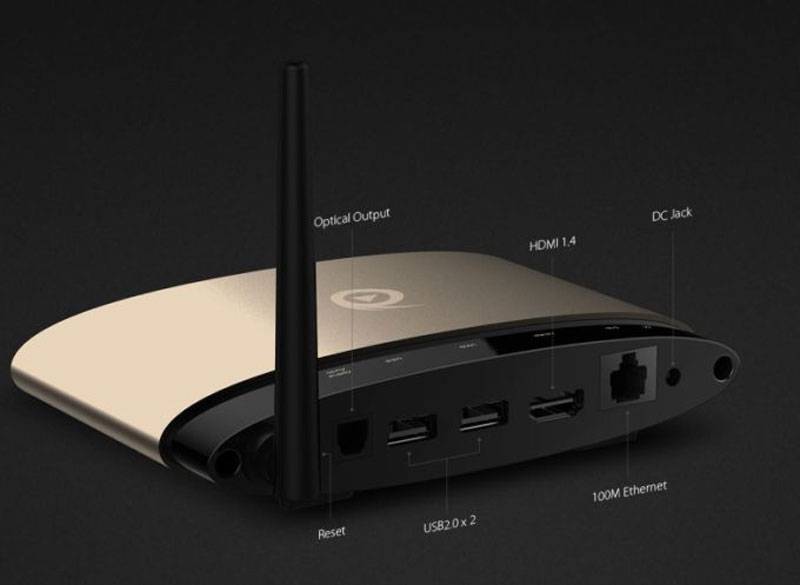 A new Android XBMC powered set top box is up for pre-order called the VidOn Box. One of the big features of this set top box is that it has a low price with pre-orders underway for $49 right now. The device can run Android apps along with a custom version of the XBMC called VidOn Media Center.
Owners can also run apps from the Google Play Store on the set top box. A custom home screen is designed to make it easy to navigate the menus on a TV screen. The hardware portion of the set top box is $49 as I mentioned, but the company offers a subscription service that gives users some premium features with support for Blu-ray movies and backing up data from Android or iOS devices.
One downside to the set top box is that it does appear to require a monthly subscription on top of the $49 purchase price for the hardware. The normal price for the monthly subscription is $3.99 monthly, but when it is ordered with a VidOn Box device, you can get an entire year bundled with hardware for $72.88.
Inside the set top box hides an Allwinner A31s ARM Cortex-A7 quad-core CPU, PowerVR SGX544 MP2 graphics, 1GB of RAM, and 8GB of storage. The box has an integrated Ethernet port and WiFi along with USB 2.0, HDMI output, and S/PDIFF. An integrated IR receiver lets the box work with an included remote.
VIA: Liliputing