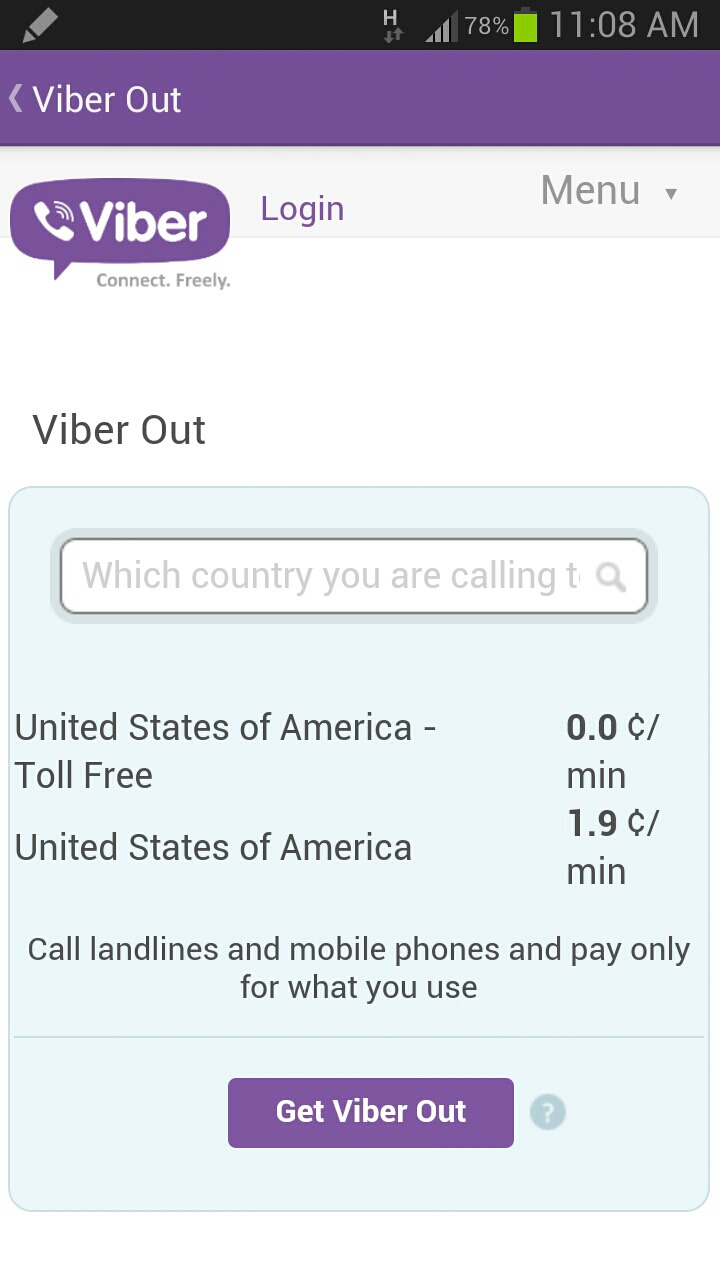 Skype, which was once the king of VoIP services, has seen its market slowly being whittled away by newer competitors. Now Viber, one of the more popular ones, is once again striking Skype where it hurts the most, by offering an affordable means to call any mobile or landline number via its new Viber Out feature.
Viber Out isn't actually entirely new. It unveiled the service ahead of schedule in order to aid relief efforts in the Philippines after the onslaught of typhoon Haiyan. Viber partnered with telcos both local and abroad to temporarily offer the calling service for free to and from the Philippines. Now it's rolling out the option, but of course with a price tag attached.
While Viber already offers free calls between Viber users on smartphones or computers, Viber Out extends the service to other mobile phones and even to landlines, a type of service that was once Skype's most popular, and probably most lucrative, offering. Viber Out also has no regional or market restrictions so any landline in any part of the world is fair game. Viber boasts that its prices are more enticing than its competition due to lower per minute rates and not charging for connection fees.
The Viber Out feature will be rolling out to Android users via the new Viber 4.1 app, available for free from Google Play Store. Viber has not released exact pricing details, but one can buy Viber Credits via in-app purchases on Android and iOS or using a credit card on the Viber Desktop client.
Download: Viber on Google Play Store
SOURCE: Viber