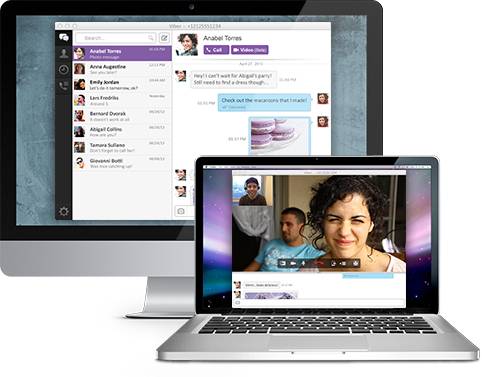 Viber had been available as a mobile app that allowed users to make voice or video calls as well as send text or picture messages. As of today however, Viber is now available for the desktop. As part of the version 3.0 update, the company has introduced a desktop app for Mac and Windows. And in addition to the desktop apps, the Android app has also gotten an update.
The Viber for Android update has already made its way into the Google Play Store. Current users will likely notice some changes immediately upon launch. Basically, Viber for Android now has a new look and feel which has arrived in Holo form. Aside from the new and more modernized look, Viber for Android has also been given some new features.
To coincide with the release of the desktop apps, Viber for Android has desktop integration. For example, Viber users will be able to transfer calls between the desktop and mobile apps with one click. The cross platform integration also deals with notifications and message management. Basically, while Viber will show new and sent messages on all devices, it will only beep on the device you are using at that time.
Furthermore, the messages and conversations that you delete on one device will also be deleted on other devices. Otherwise, the Android app update also brought an online status indicator, the ability to send video messages, some new stickers, the ability to caption images and video messages and a new voice engine that is said to improve sound quality. With that in mind, current Viber users will be able to get setup on the desktop by entering your existing mobile number and a confirmation code that is sent to your mobile device.
[via SlashGear]