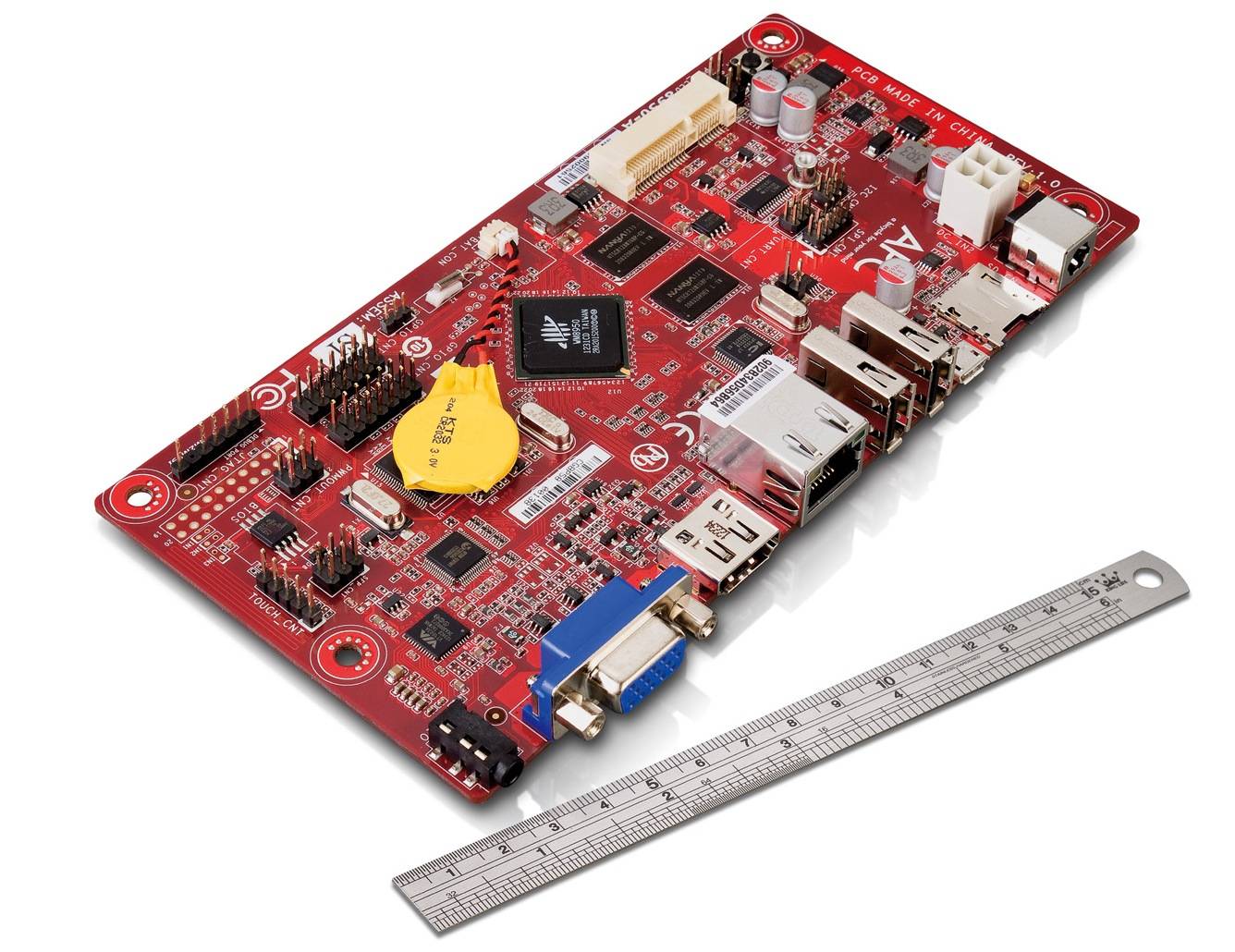 We're typically used to seeing Android running on tablets and smartphones, but VIA is using the operating system for one of its upcoming PCs. Capitalizing on the recent trend of inexpensive PCs the Raspberry Pi seems to have ignited, the company announced its new APC Paper PC today. The APC paper sticks out not only thanks to its $99 price point, but for its design – VIA has taken its newest version of the APC mainboard based on a Cortex A9 and packed it underneath a layer of recycled cardboard that folds over like a book.
Of course, the star of this show is the 'board, which has been given the codename of "Rock." The version we're seeing in the APC Paper is mostly the same as the standalone version of the Rock, save for one rather important difference: the APC Paper doesn't feature a VGA hook up. It does feature an HDMI port though, so you'll still be able to connect the computer to a TV or monitor so long as it boasts support for HDMI (which many do these days, of course).
Other features of the Rock include an A9 WonderMedia chip clocked at 800MHz, 512MB of DDR3 RAM, 4GB of internal storage, and two USB 2.0 ports. You'll also have microUSB OTG, 10/100 Ethernet, and audio in/out ports at your disposal if you choose to pick this package up. If you'd like to bring additional functionality to your Rock, the 'board features a number of header pins meant for expansion, which are pretty nice to have.
The APC Paper will be running a modified version of Ice Cream Sandwich under the hood, and it should be available starting in March. VIA has posted all kinds of support documentation to its website, which covers open-source software and pin-out information, among other things. For those who simply can't wait, VIA is selling its standalone Rock right now for $79, so if you can live without the cardboard chassis, that might be the better route to take.
[via SlashGear]