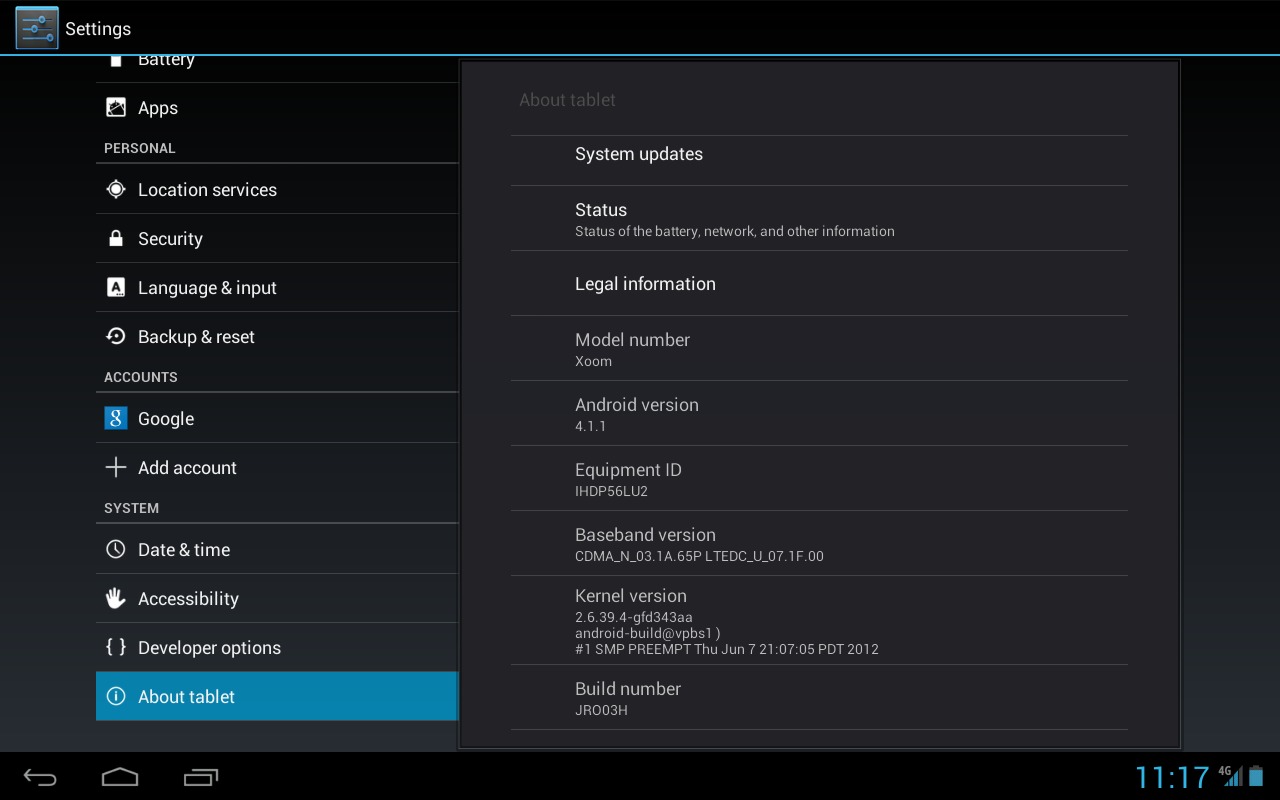 When Google unveiled Android 4.1 Jelly Bean to the world they also stated the Motorola XOOM would be one of the first to see the update. Then Motorola confirmed the news, but we all assumed the Verizon 4G LTE XOOM would be slow to see such an update, but that might not be the case. It appears that Jelly Bean could be rolling out now for the Verizon XOOM.
We still aren't sure what to make of this, but the folks at Droid-Life were tipped off that the Verizon XOOM was getting Jelly Bean — or at least one lucky reader did. It's very possible Verizon and Motorola are preparing to push Android 4.1 JB out to the 4G LTE Motorola XOOM, but we cannot yet confirm that.
At the same time the WiFi XOOM has already seen the Jelly Bean update direct from Google, and the developers at XDA have already ported it to the Verizon 4G model. The screenshot above clearly shows Android 4.1 Jelly Bean on the Verizon Motorola XOOM, but whether or not it was sent over the air as an official update, or just a custom ROM can't be confirmed. Verizon's Galaxy Nexus hasn't been updated yet either, but it has countless ROM's too.
At this point it looks like at least a few lucky Verizon Motorola XOOM 4G LTE owners have received an over the air software update to Jelly Bean, or that is what we're hearing at least. Verizon might be ready to push the update, or this could just be a mistake and he got lucky. Either way we'll be finding out more in the coming days so stay tuned. If you still have a 4G LTE XOOM you might wanna try checking for updates just in case.
[device id=264]