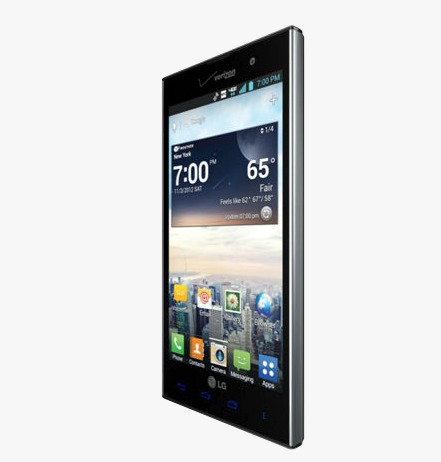 Verizon and LG have just made the Spectrum 2 official. They announced that the device will be available on the 30th, which just so happens to be today. The phone is available right now on Verizon's site for $99. The phone is available exclusively online, so don't plan on running out to your local retailer to grab one, at least not yet.


Verizon and LG are going to release the device to stores in the coming weeks, but if you cannot wait for that, you can order one right now. The $99 price tag includes a $50 mail-in rebate, so you will have to shell out $149 initially to purchase the device. Still, it's a fairly high-end phone available at a surprisingly low price.
The Spectrum 2 features a dual-core Snapdragon S4 processor with 1GB of RAM. It comes with a 4.7-inch HD display. The phone also features 16GB of internal memory with support for microSD cards up to 32GB. It comes with Android 4.0 Ice Cream Sandwich installed.
The phone also comes with wireless charging technology, NFC, 4G LTE and Bluetooth 4.0. It actually compares quite favorably to the DROID RAZR HD, but it comes in at $100 cheaper. If you've been waiting for a solid Android phone at a budget price, this might be the perfect time to grab a new device.