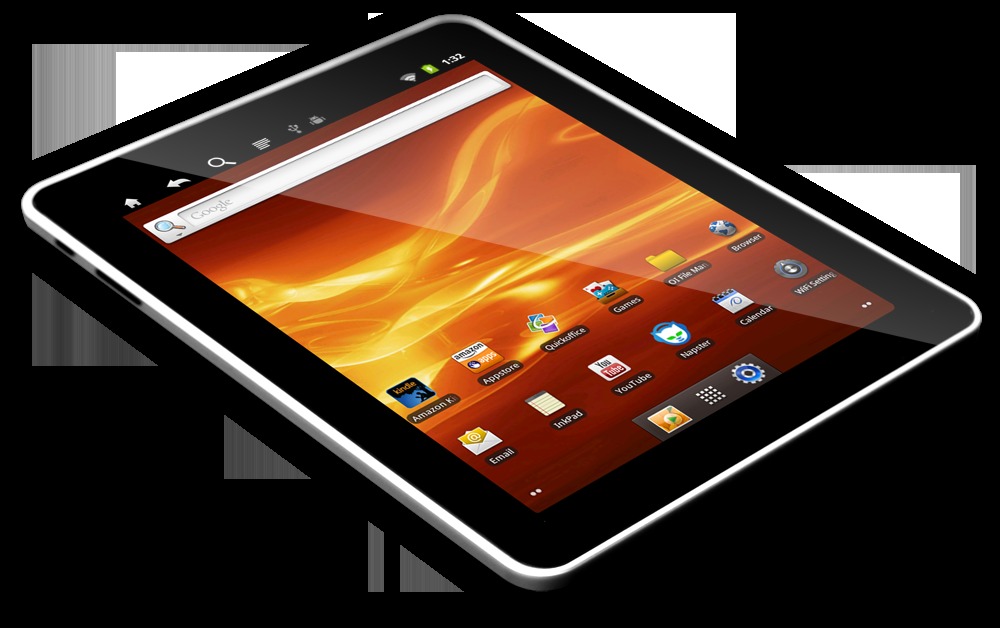 Velocity Micro has been working on the fringes of the Android tablet space for a while, but it looks looks like they're preparing a new line for 2012 with a bit more going for it. The company released new information on the Cruz Tablet T510 and Cruz Tablet T507, predictably 10 and 7-inch tablets. Essentially updated versions of its current tablets, the new models will be on display at CES next week.
The smaller T507 has some pretty respectable specs for a low-price tablet: a Cortex 1.2Ghz processor with a 400Mhz ARM Mali GPU, 512 MB of RAM, 8GB of internal storage and (we are assured) Android 4.0 Ice Cream Sandwich.  A front-facing camera of indeterminate resolution, HDMI out and built-in access to Amazon's Appstore round out the package. The capacitive screen's resolution was not stated, though at this size it and shape I'd guess 800×480. Velocity Micro tells us that the T507 will be available for under $150 when it reaches retail.
Its big brother the T510 does not have any set price yet, but it definitely seems a bit more up-market. The 9.7-inch screen sits in a commendably thin 8.9mm chassis, with the same set of basic specifications. Again, there's no resolution mentioned, but as an educated guess I'd offer  a 1024×768 4:3 screen. The T510 will also run the Amazon Appstore and Ice Cream Sandwich. The photos supplied are obviously using Gingerbread, but according to both the press release supplied to Android Community and the Velocity Micro CES page, both will be running ICS – the manufacturer is probably spending the time leading up to the conference to put the finishing touches on the open-source code.
We'll be sure to stop by Velocity Micro's booth when we get to Las Vegas next week. Keep an eye on Android Community for all your CES 2012 Android news.