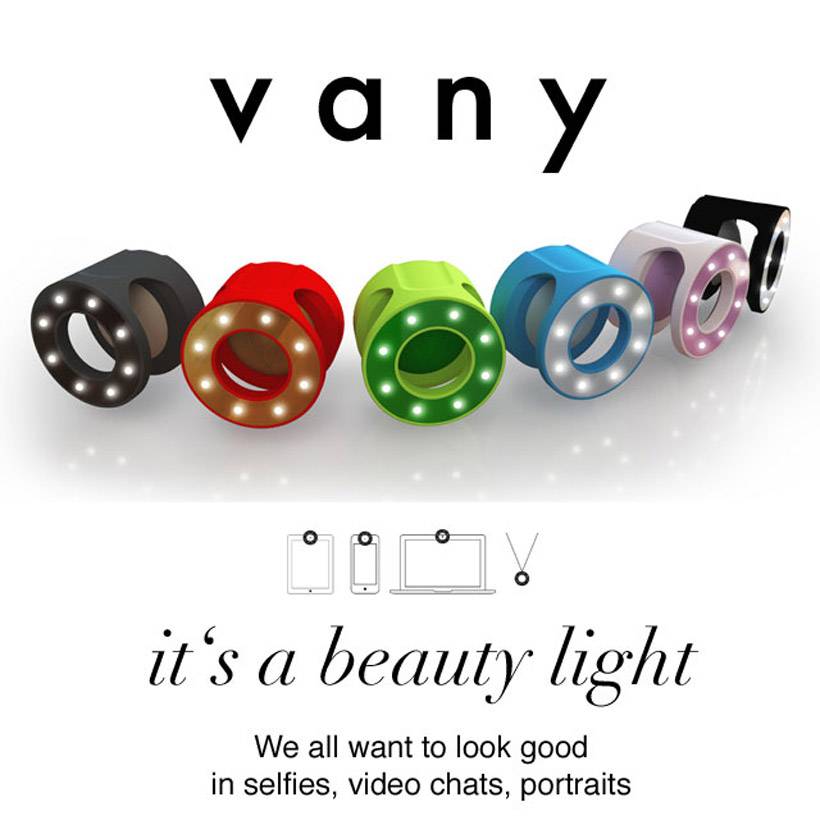 No matter how you feel about selfie takers, the selfie is here to stay. I blame the front mounted camera on smartphones for the rise of the selfie. If you like to take selfies, you may be looking for a way to get better image quality.
You don't want your best pouty duck face could be ruined by poor lighting. This is where a new product called Vany comes in. Vany is a ring light that is designed to slide over the lens of your smart device or computer.
It shines more light on the subject of your photo be it yourself in a selfie or someone else using the rear camera. The Vany has eight dimmable LEDs in its case and uses a rechargeable battery good for three hours of use.
The Vany lights will ship with neck straps for carrying them around. The project is on Indiegogo right now seeking $35,000 and has raised nearly $3,500 with 34 days to go. A pledge of $24 will get you a Vany with shipping expected in November 2015.
SOURCE: Indiegogo