Samsung's recently announced smartphones, the new flagship Galaxy S6 and the state-of-the-art S6 edge have not been officially released into the wild yet. However, several accessory makers are busy preparing for their arrival by announcing various gears that are made specifically for these two new devices. Urban Armor Gear revealed their drop-tested protective cases while OtterBox are bragging about their cases that have the "Designed for Samsung Mobile" seal of approval from the OEM.
Urban Armor Gear two new protective cases for the Galaxy S6 and one for the S6 edge (which may be tricker to create casings for). The Composite Cases for the Galaxy S6 are made up of a "feather-light" composite, armor shell, and a soft core, all designed to protect your brand new baby, while also being compatible with such features as the heart rate sensor, fingerprint lock and even other 3rd party accessories. The Folio Cases meanwhile have a screen cover and stand feature, with even space for 3 credit cards in the rear compartment. The Composite Cases for the S6 edge has the same protective shell, but gives you easy access to the unique curved touch screen and the tactile buttons as well.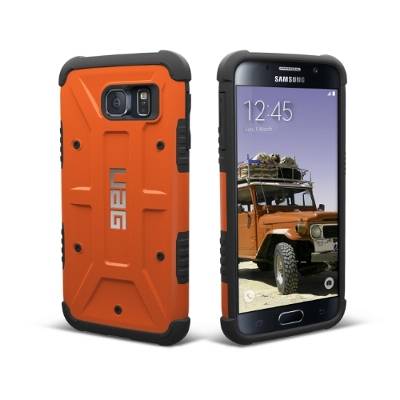 Meanwhile, OtterBox, who is one of Samsung's official Mobile Accessories partner now have a Defender Series and a Commuter Series specifically made for the two new smartphones. The Defender Series has three layers: a synthetic rubber slipcover, a mid-layer of polycarbonate and to top it off, a built-in screen protector. The Commuter Series has a sleeker design so that it can slide in and out of your pockets easily while still protecting your device with a layer of synthetic rubber and another of polycarbonate. Coming soon also will be the Symmetry Series and the Alpha Glass.
Ever since the Galaxy S6 and S6 edge were officially announced this week at the Mobile World Congress, there has been much anticipation until they actually go on sale. Some have even released apps for them and Samsung themselves have posted their own hands-on videos and uploaded the users manual on their website. Will they actually satisfy the public when they come out?
SOURCES: Under Armor Gear, OtterBox