Motorola is still in business. Even if the brand has been passed from Google to Lenovo, it still remains with a strong name and technology. We've been speculating that Lenovo who purchased Motorola will focus on Motorola phones instead or at least use the popular Moto name. We don't have confirmation yet but the Lenovo XT1706 and XT1700 have recently dropped by the Bluetooth Special Interest Group (SIG) for their certifications. As with any early sightings, this trip to the SIG usually tells that the devices are arriving soon.
These Lenovo phones are expected to be known as the new Moto E models. So far, we know the Moto E smartphones will have the following features: 5.0-inch display, 1080p resolution, 8MP rear camera, 5MP selfie cam, 16GB onboard storage, 2GB RAM, MediaTek MT6735P chipset, and Android 6.0 Marshmallow–thanks to a GFXBench listing. Of course, we can also expect that standard Bluetooth connectivity, as well as, WiFi, 3G, and 4G/LTE.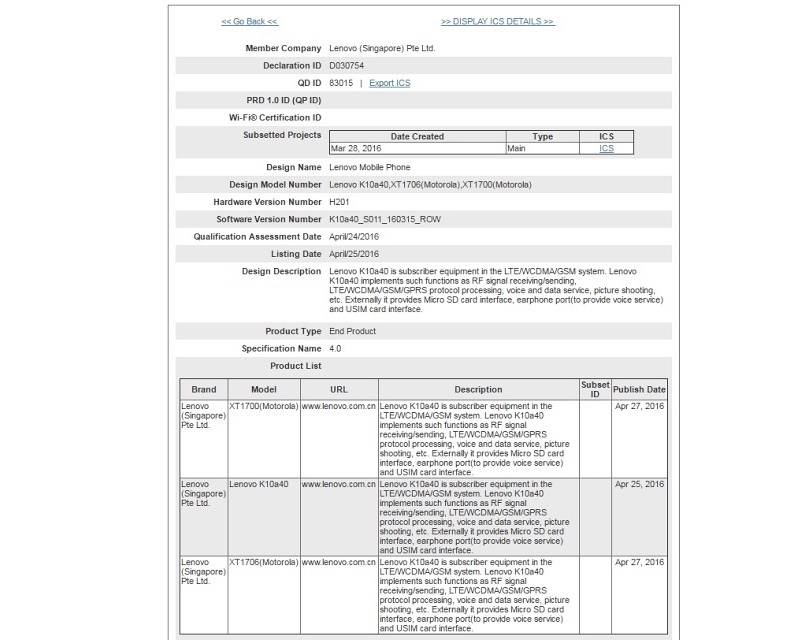 We're not sure though what will be the difference between the two but only one could have a fingerprint sensor which obviously would be more expensive than the other. The two could also be for two different regions but we can't say for now. We'll just have to wait for Motorola to surprise  us once again.
VIA: GSMArena