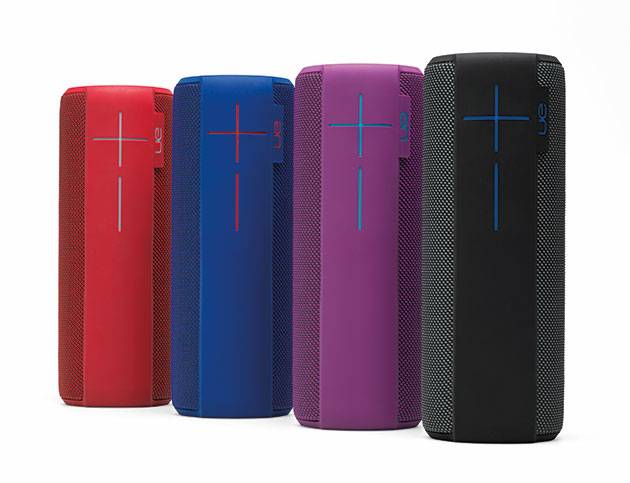 Mobile speakers are becoming a dime a dozen lately, and you would need a discerning ear and a working knowledge of sound technology to be able to determine which one best fits your needs. Ultimate Ears brings you a new one with its Megaboom speakers, which they say delivers "unrivaled sound" while coming in a tough little life-proof package.
Building on their previous release, the UE Boom, this new mobile speaker also brings you the 360-degree sound and pulsing bass that can work wherever you are as its portability and "grab-and-go design" is also one of its main attractions. But Megaboom has a few more tricks up its sleeves. It has IPX7 certification, meaning you can take it with you to the shower or the pool or when it's raining without fear of damage (well, at least for 30 minutes and at a water depth of 1 meter). The makers also say they put the product through rigorous testing, ensuring that it becomes "life resistant" (well, unless you deliberately set out to destroy it).
The Megaboom works as long as it's within 100 feet away from the device you're using to blast the sound from. It can actually connect to two devices at the same time so you and a friend can take turns in controlling the music at your party. It can play up to 20 hours non-stop but you would need just 2 1/2 hours to fully recharge its lithium-ion battery. You would need to download the app on your smartphone or tablet to be able to customize its five-band EQ. And through the app, you can also use the speakers as an alarm clock to wake you up with your favorite (or least favorite) song.
The UE Megaboom mobile speakers will be available in the US and selected countries in Europe and Asia by this month. SRP is at $299.99 which may be a little steep, but if it fulfills all its promises, then it may very well be worth it.