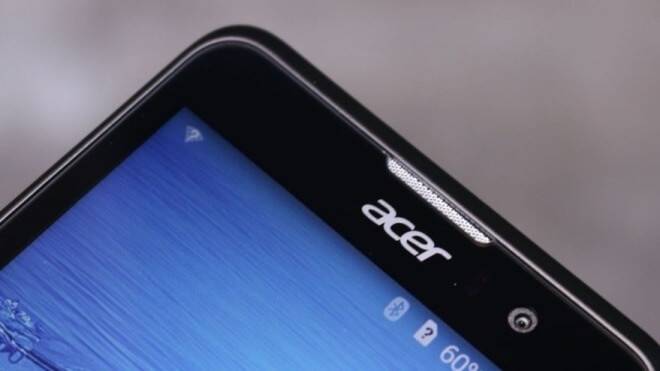 Acer is expected to unveil at least four new smartphones at next week's IFA 2015 in Berlin. But even though this event is just a few days away, some people (maybe from Acer themselves!) can't seem to keep still and now two of those devices have been leaked from "reliable sources". Initially, rumors were abounding that these devices were going to be Windows-powered, but it looks like the OEM is sticking to Android, at least for the Acer Liquid Z630 and the Acer Liquid Z530.
The Internet has already previously seen the Acer Liquid Z630 because some images were already posted on the GFX database, but now, the specs have been made known, albeit unofficially. It will run on a quad-core 1.3GHz Cortex-A53 processor, a Mali-T720 GPU, and a MediaTek MT6735 chipset. It will have a 2GB RAM, a 16GB internal memory plus a 4000 mAh battery. When it comes to the display, it will reportedly have a 5.5" 720p IPS display, while both the main camera and the front facing one will have 8 megapixels.
Meanwhile the Acer Liquid Z530 is slightly smaller with a 5" screen, but it also has a 720p IPS display. And just like the other model, it will have LTE connectivity, MediaTek MT6735 chip and 2GB RAM. It's pretty decent for a mid-tier device, but don't expect a whole lot from it.
The Acer Liquid Z630 will reportedly be priced at €200 while the Acer Z530 is expected to retail at €140. No word yet on what the other two devices will be, but we won't be surprised if we get leaks in the next few days.
VIA: GSM Arena