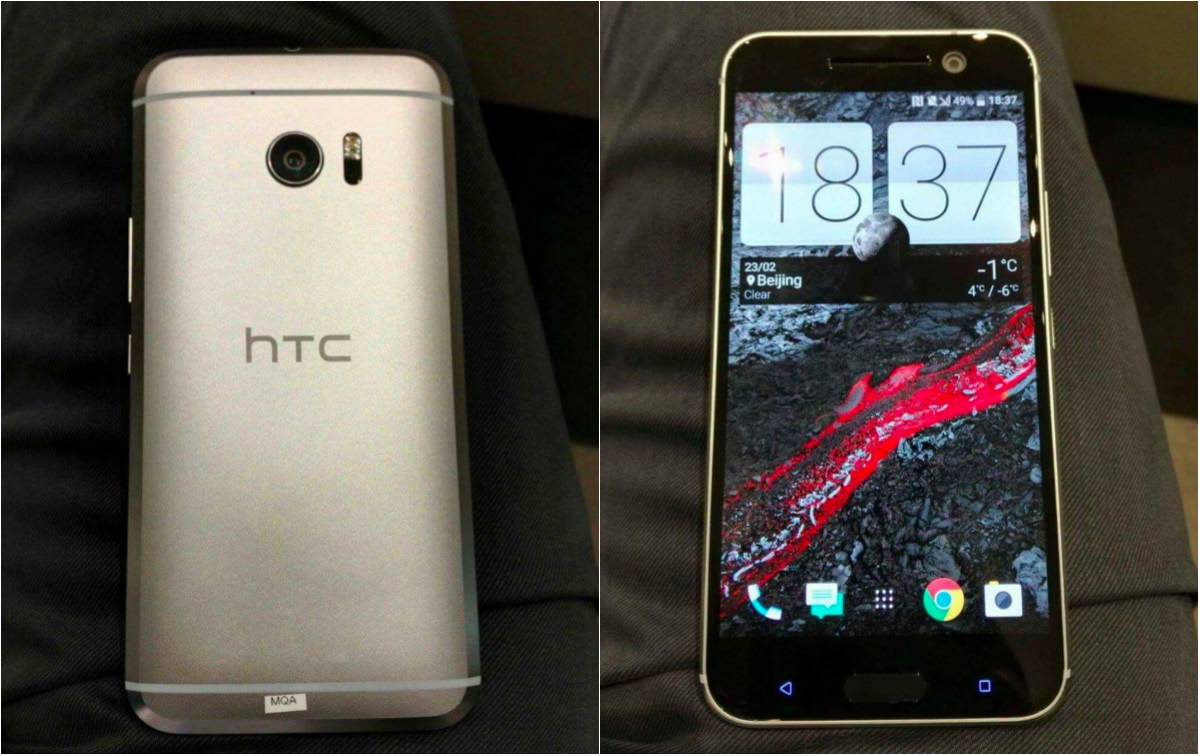 We're still not sure exactly when HTC's new flagship will officially be launched, but it seems that the leaks and rumors are in full gear when it comes to the HTC 10 (not M10 as previously rumored). Today, two new pictures of the smartphone were leaked once again, this time from Twitter user @tanalibera. It seems to be consistent with all the previous information the Internet has gathered about the flagship, but with a few new tidbits as well, if these pictures are indeed the real deal.
The first photo shows a back view of the device and there seems to be a slightly bigger flash beside the camera sensor although what that means, we still don't know. It also seems to look like an older flagship's, the One M7's camera module. The front of the smartphone shows that it doesn't look too different from the other flagships of the past, except that there is a chamfer that seems to surround the device. There is also a physical home button with capacitive back and recent app buttons.
Previous rumors have stated that the HTC 10 will have a 5.2-inch QHD 2k display and will be powered by a Qualcomm Snapdragon 820 chipset. It will reportedly have a 4GB RAM, 12MP main camera and a 5MP rear shooter. It will also possibly have a USB Type-C port and a BoomSound Dobly speakers at the bottom.
It seems to be a pretty standard HTC flagship device, but maybe possibly they can surprise us with something that hasn't been leaked before. Let's wait for when the #Powerof10 will finally be officially announced by the Taiwanese tech company.
VIA: @Tanalibera