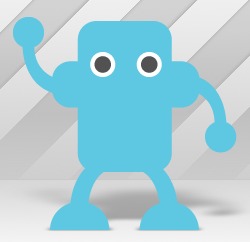 Twidroid will now be known as Twidroyd. Why? Because TweetUp Incorporated just bought them. And, if that's not enough, they're actually trying to shy away from any licensing issues that may come up from Lucas Films, considering that whole "droid" part in there. The company said that Twidroyd will become standard on millions of upcoming Android phones from five different manufacturers.
There's no doubt that Twitter clients all over the place are showing their relevance in the marketplace. They're being bought up all over the place. But, now that many people have their favorites, and Twitter has their own official client that actually syncs your contacts, will the new Twidroyd stand a chance? What do you think? Check out the full press release below.
Press Release:
On July 6th in Pasadena, California, TweetUp, Inc. announced that they have bought Twitdroid, creator of the most popular and highest-rated Twitter client for Android phones. They also mention that they will renamed Twitdroid to Twidroy to ensure the confusion with products of Lucas Films and will comes standard on million of upcoming Android devices from five different leading manufacturer. Another part of the transaction is that TweetUp will obtains populrs which will provide TweetUp with a broad distribution network that test and refine its platform for finding the world's leading tweeters.

"Acquiring Twidroyd provides TweetUp with a number of strategic advantages," said Bill Gross, CEO of TweetUp. "Twidroyd (www.twidroyd.com) is widely considered the best Twitter client for Android phones and it leads in market share, so its growing base of users will be a valuable source of well-informed feedback on TweetUp search on mobile devices. In addition, the popurls website (www.popurls.com), which attracts users looking for a convenient guide to the most popular sites, news, videos and blogs on the Internet, will be a natural spot to display TweetUp search results and gain user feedback. This combination should enable us to more rapidly refine our offerings, generating better user experiences for distribution partners and for users searching for the world's best tweeters regardless of their choice of devices."

TweetUp opened their registration for real time search for the world's first marketplace On April and the company launched its search capability at TechCrunch, Topic.com, and Businessinsider.com on May. TweetsUp's new search algorithms to combine address for the needs of both users and tweeters in a single search mechanism. Also tweeters will also be able to bid on the keyboards in a competitive marketplace like what occur in Internet search engine.

"We are extremely fortunate to have been able to join forces with TweetUp," said Thomas Marban, founder of Twidroyd and popurls. "With their resources and experience along with the bundling deals we have developed with a number of the leading device manufacturers, we believe Twidroyd can widen its lead as the top Android client for Twitter users and aggressively grow our distribution while taking advantage of TweetUp's business model for uncovering the best tweeters on topics of interest to our users."

TweetUp's search result will be apply to hundreds of millions users through revenue sharing agreements with a wide range partners. Those partners includes TweetDeck, Seesmic, and Twidroyd; they also do not left behind the leading provider of custom browser and desktop toolbars, Conduit; the leading personalization platform for the web, Netvibes; one of the leading sources of tweets, TwitterFeed; one of the leading social media authority and influence ranking systems, Klout; as well as popular web sites including BusinessInsider.com, Answers.com, TechCrunch, Topix.com and popurls. With all of this there will be no problem to serve and search quickly.