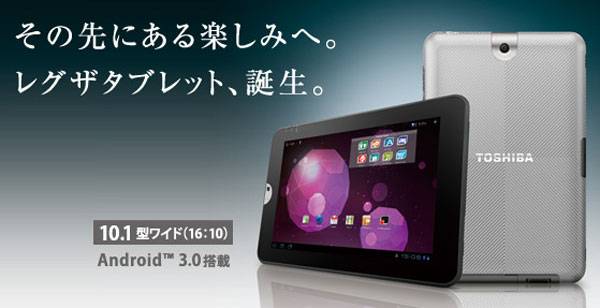 Toshiba has unveiled a new tablet for Android fans that runs Android 3.0. The tablet is called the Regza Tablet AT300 and it looks very interesting. The tablet is able to use the Regza Connect apps that the company has for its Smart TV users and can access the apps on the Android Market as well.
One of the apps allows the tablet to work as the remote control for the Regza line of TVs. It has HDMI output to the big screen. It has the ability to share photos and other content using USB and SD cards. Bluetooth and WiFi are both integrated into the AT300.
Other features include a 10.1-inch screen, 16GB of storage, and the tablet uses a Tegra 2 processor. It has a rear-facing camera along with a front facing camera. The specs on the camera didn't translate from the Japanese language press release, but near as I can tell it has a 2MP front camera and a 5MP rear camera. Pricing and availability are unknown.